Overcap at Carrefour National de la Pêche et des Loisirs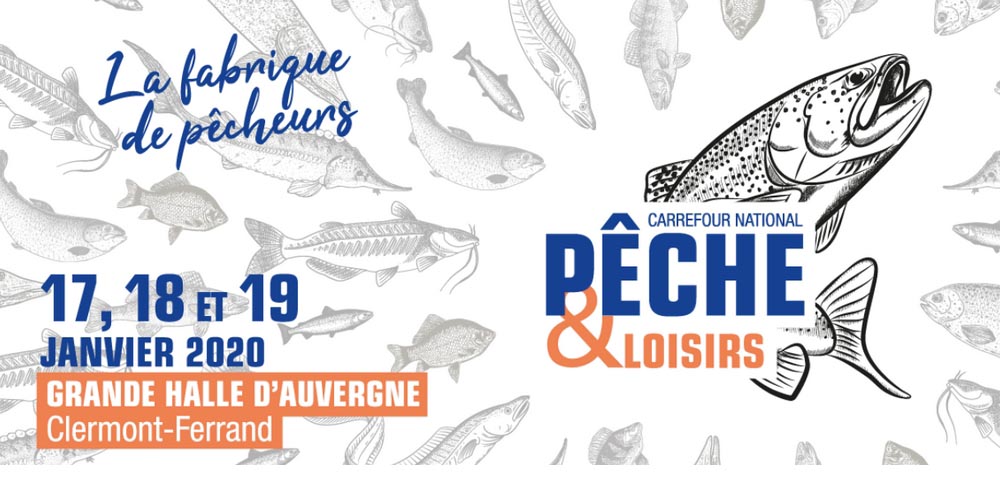 The Overcap hood was presented at the Carrefour National de la Pêche et des Loisirs (CNPL) fair from Friday 17 to Sunday 19 January 2020 in Clermont-Ferrand, at stand 121.
Each year, more than 25,000 visitors flock to the Grande Halle d'Auvergne to discover the latest novelties, ever more technical products and the trips – fishing of course – of their dreams.
The biggest brands were there, including Smith Europe, Daiwa, Mitchell…

Once placed on the shoulders, you do not feel it
On the booth of the Oxaz brand, a hood with a surprising appearance attracted attention. After the surprise and the smile more than sketched, all those who tried Overcap were won over.
"Once placed on the shoulders, you do not feel it, it does not interfere with vision"
The fact that it could be attached to any backpack, fishing chest pack or life jacket was an advantage that was appreciated. Its ease of deployment and 3-in-1 protection (sun, rain, wind) were also convincing. The mosquito net has interested the many fly fishermen who have been attacked by biting insects in destinations such as Scotland, Lapland, Canada, New Zealand …
In short, all of them are easily projected in the use of the Overcap hood. And the photo and selfie sessions were linked!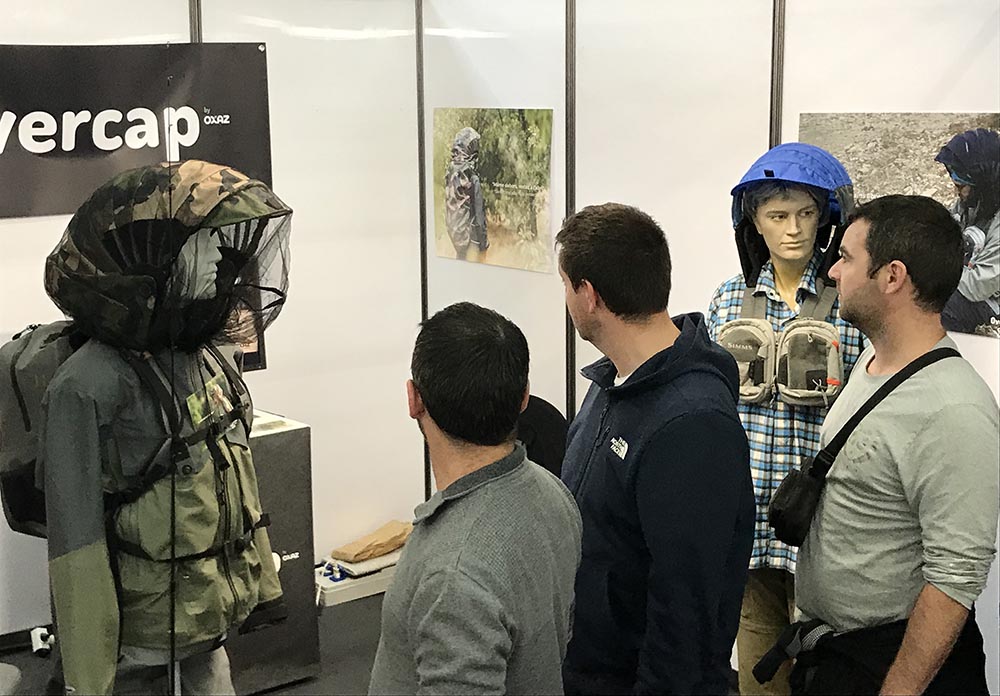 The Overcap hood is new for more than one reason
It is the first hood that incorporates fine frames inserted into the textile. It thus offers wide and rigid protection: your head is ventilated and remains free to move because it does not touch the fabric.
Overcap is also the first 4 in 1 protection that protects you whatever the weather: rain, wind, snow and also under a blazing sun.
Finally, it is a removable hood: it attaches to the suspenders of any type of backpack and chest pack with fishing suspenders.
Overcap is the result of more than 3 years of R&D. Its design process gave a lot of space to user tests in real conditions, the feedback of which made it possible to optimize the design (use, ergonomics, style).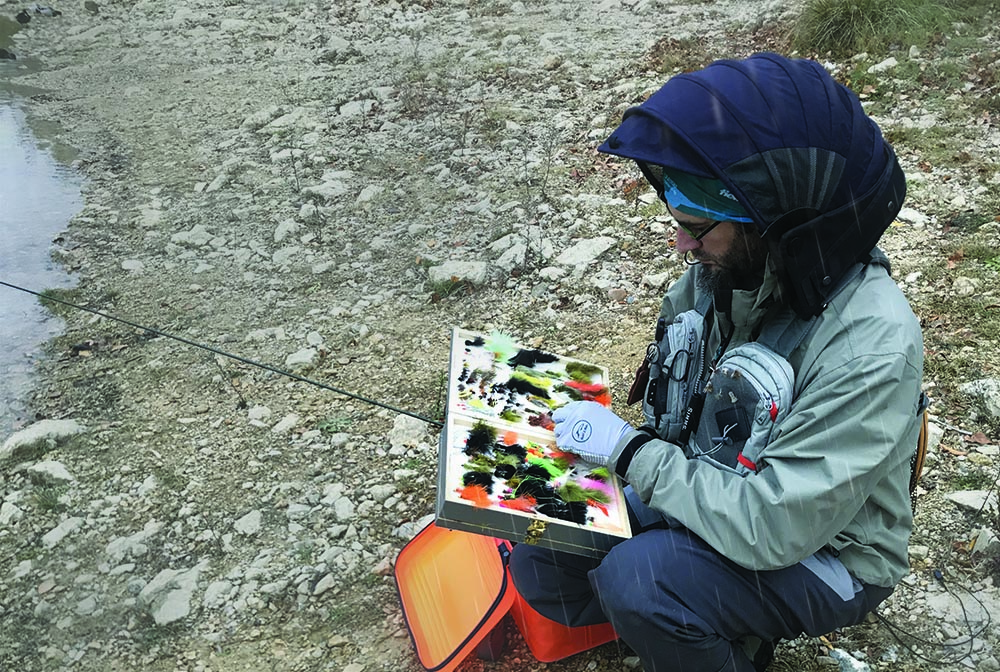 Fish in comfort!
Whatever your type of practice: fly fishing, predator … Overcap is ideal for fishing in changing and difficult weather: you stay in contact with the elements, but your head under a comfortable shelter!
Overcap protects you when you need it: it deploys in a single quick and easy gesture. It does not interfere with arm or shoulder movements, whether deployed or folded. In a word, it is forgotten! And your hands remain free: you can launch your lure or deploy your silk without constraint.
A retractable cap provides additional protection for the face: heavy rain or grazing sun.
Many tests have been carried out, in particular under heavy sun. Overcap effectively protects your head and neck. Its specific design allows natural ventilation of the head, via lateral nets and a wide opening behind the neck. Michaël Rouhaud (Expérience Outdoor), who comes back from a fishing trip in Argentina, can testify!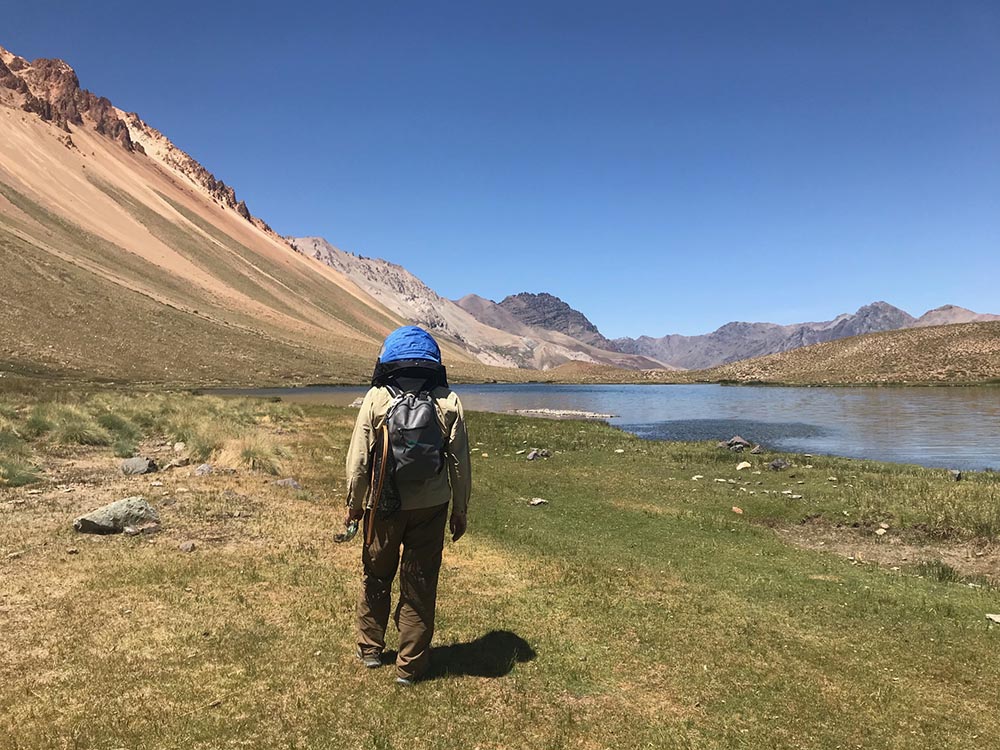 Pre-orders will begin in March 2020
Pre-orders will start in March 2020 on the crowdfunding platform Indiegogo.
Until then, we count on your support to make the Overcap hood come to life: love and share our publications in your network!