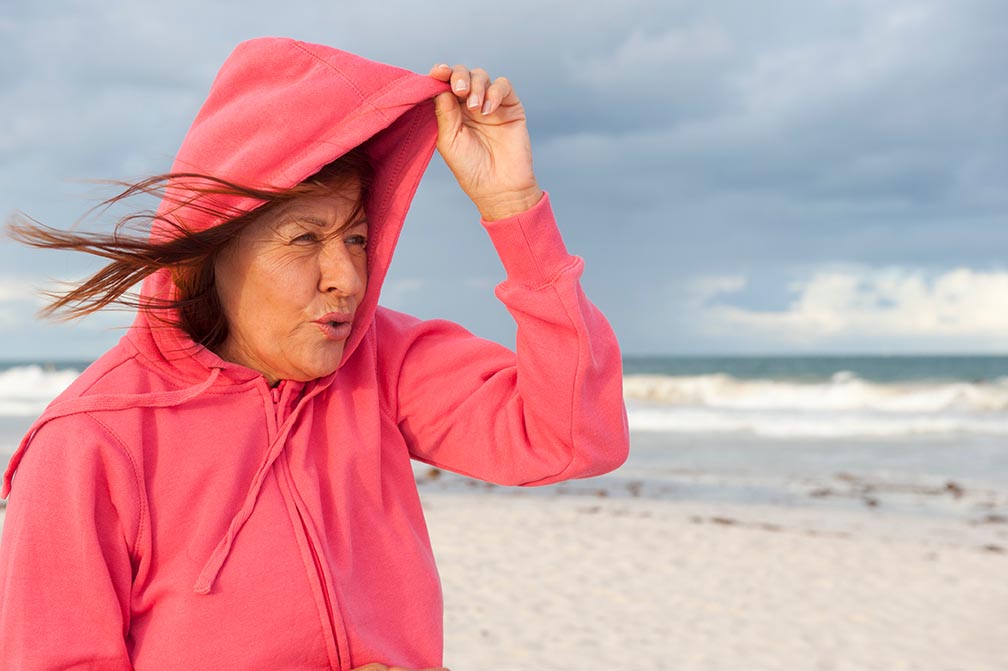 It does not hold up against the wind unless you tighten it which is not pleasant!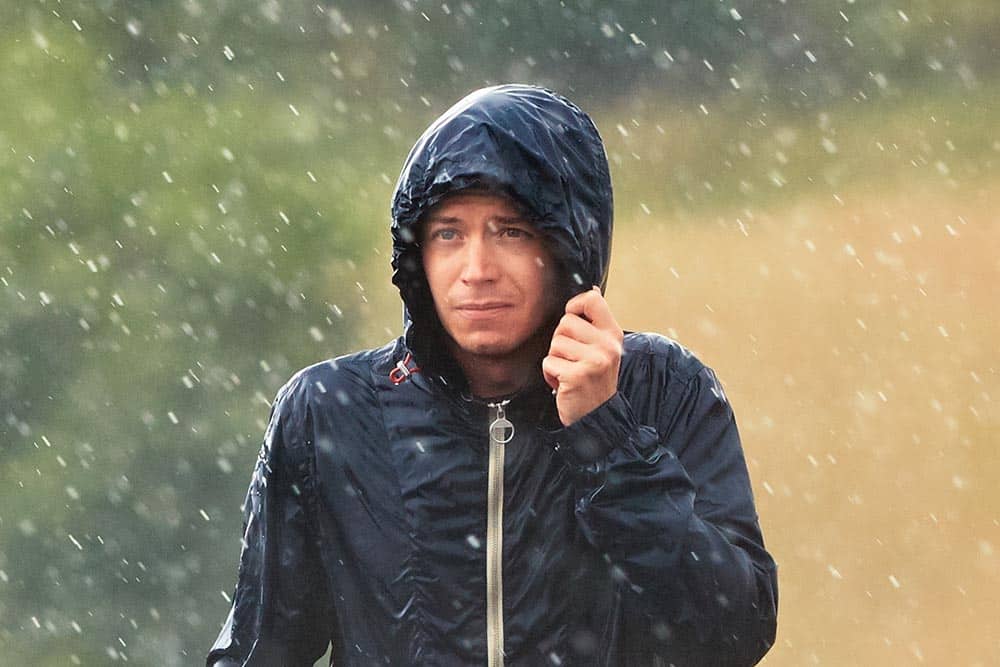 In the rain it sticks to my face, makes me sweat and does not protect my glasses well !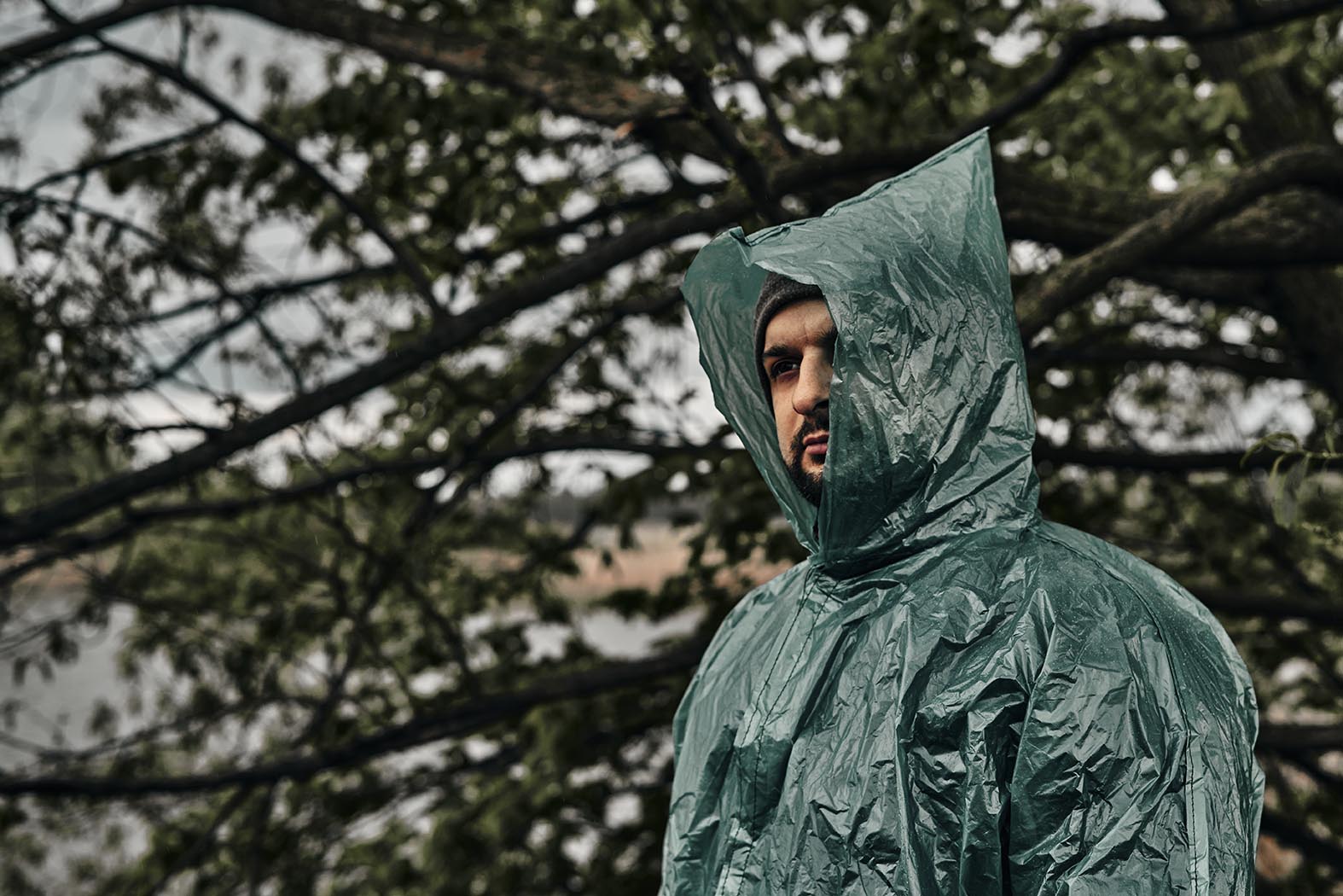 It hides the view on the sides and makes noise by rubbing my ears !
"And who uses a hood to protect themselves from the sun?"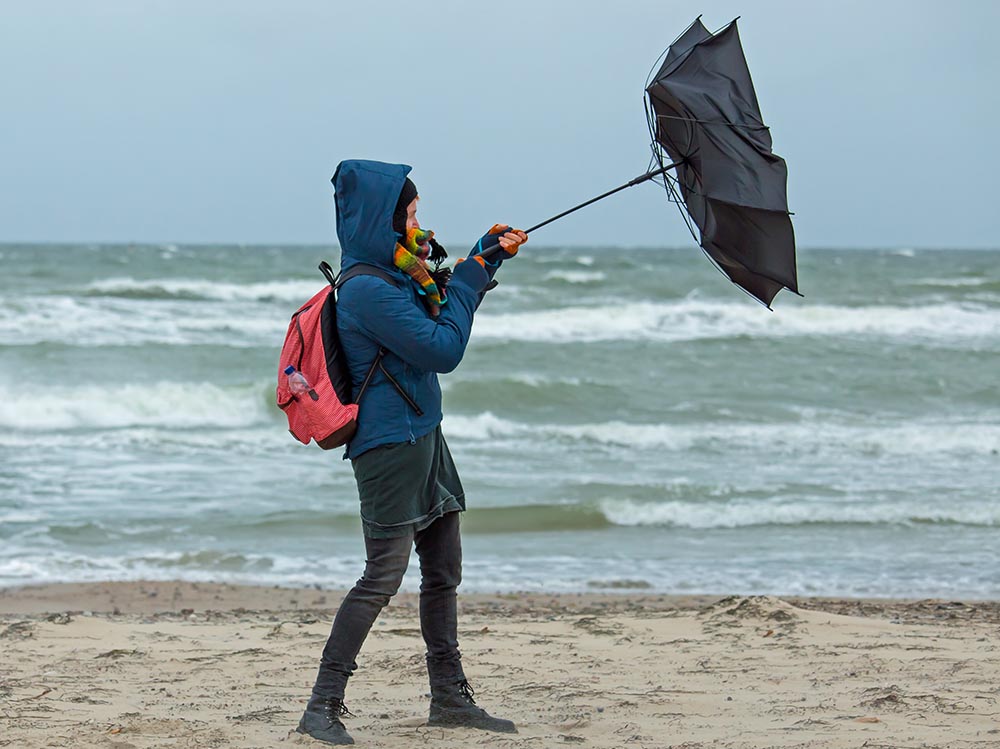 An umbrella is not practical if it is windy or if you need both hands !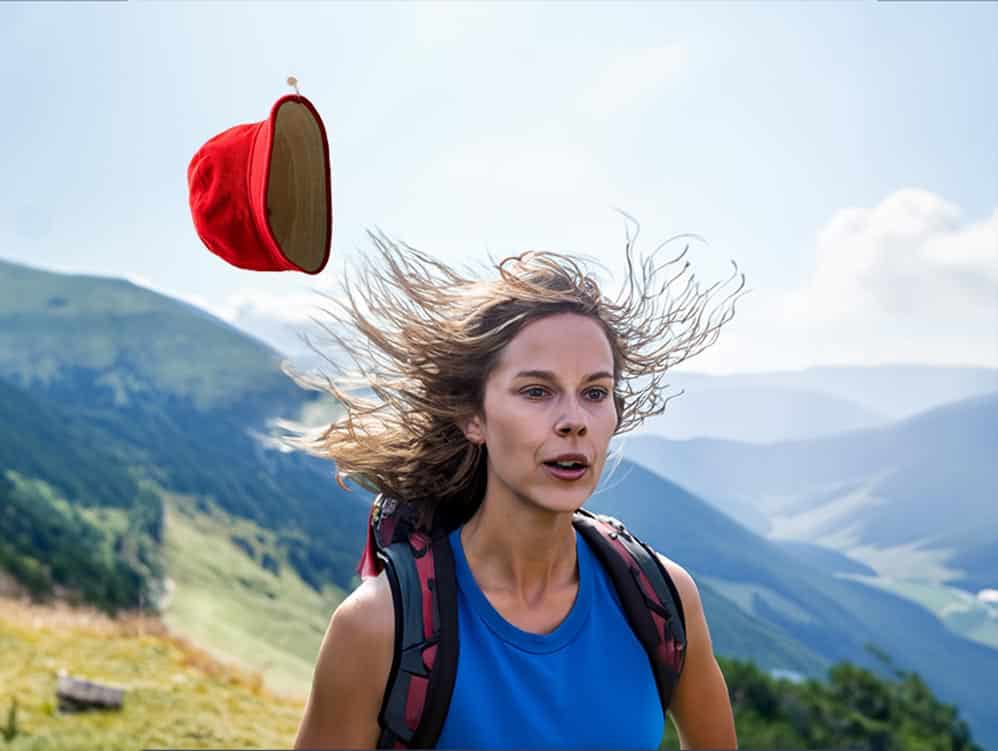 In the wind a hat or a cap flies away unless you tie it and it's not pleasant!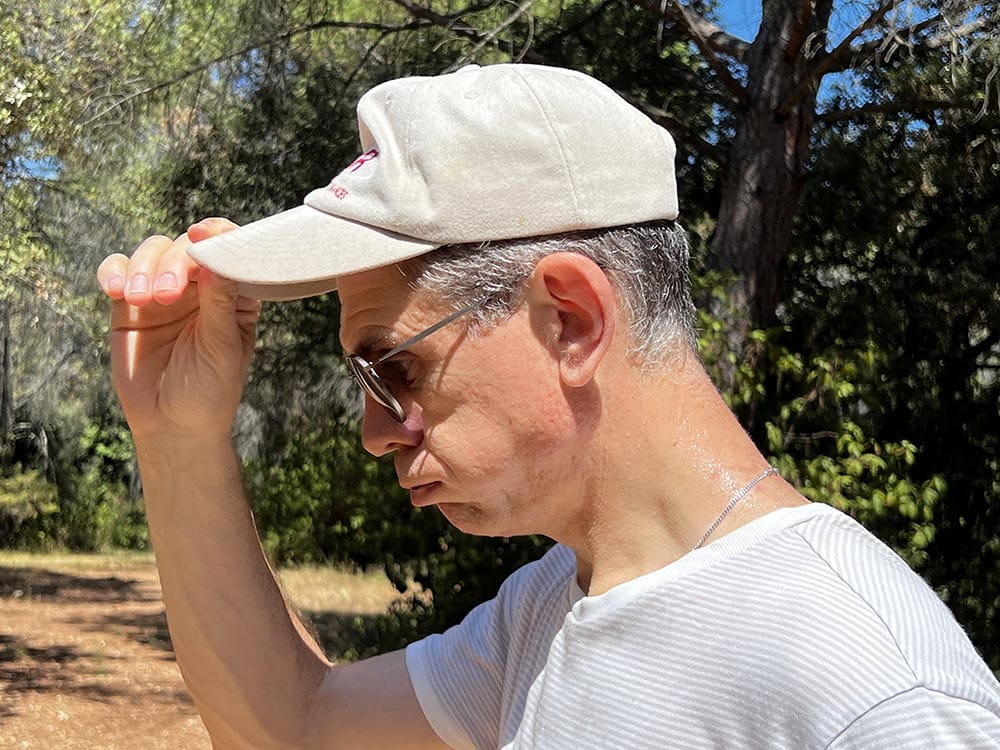 In the sun a cap or a hat makes you sweat and does not protect your ears or neck well!
As you have understood, the observation is widely shared:
Current head protections are
neither

practical

nor

comfortable in all situations,

nor

suitable for all weather!

Thus, we looked for solutions. After several years of research & development, dozens of prototypes and hundreds of tests,

we have created a unique product in the world that revolutionizes weather protection for the head.
The solution: Overcap, a semi-rigid removable hood
SEMI-RIGID: HEAD FREE AND VENTILATED
Thanks to its thin frames, Overcap does not touch your head. It remains well ventilated and completely free to move!
Overcap is larger than a regular hood and less bulky than an umbrella.
Your head and neck are protected from the sun, wind, rain and snow!
Tutorial: how to wear your Overcap well? Click here to watch the video!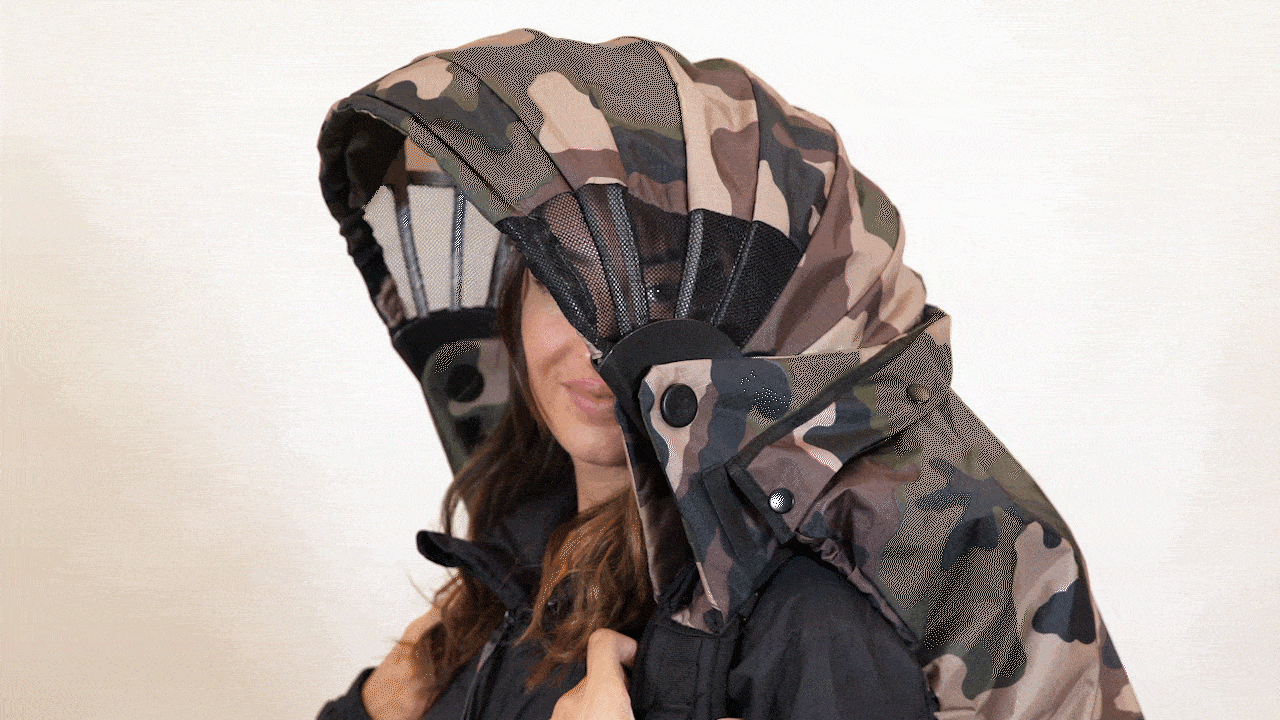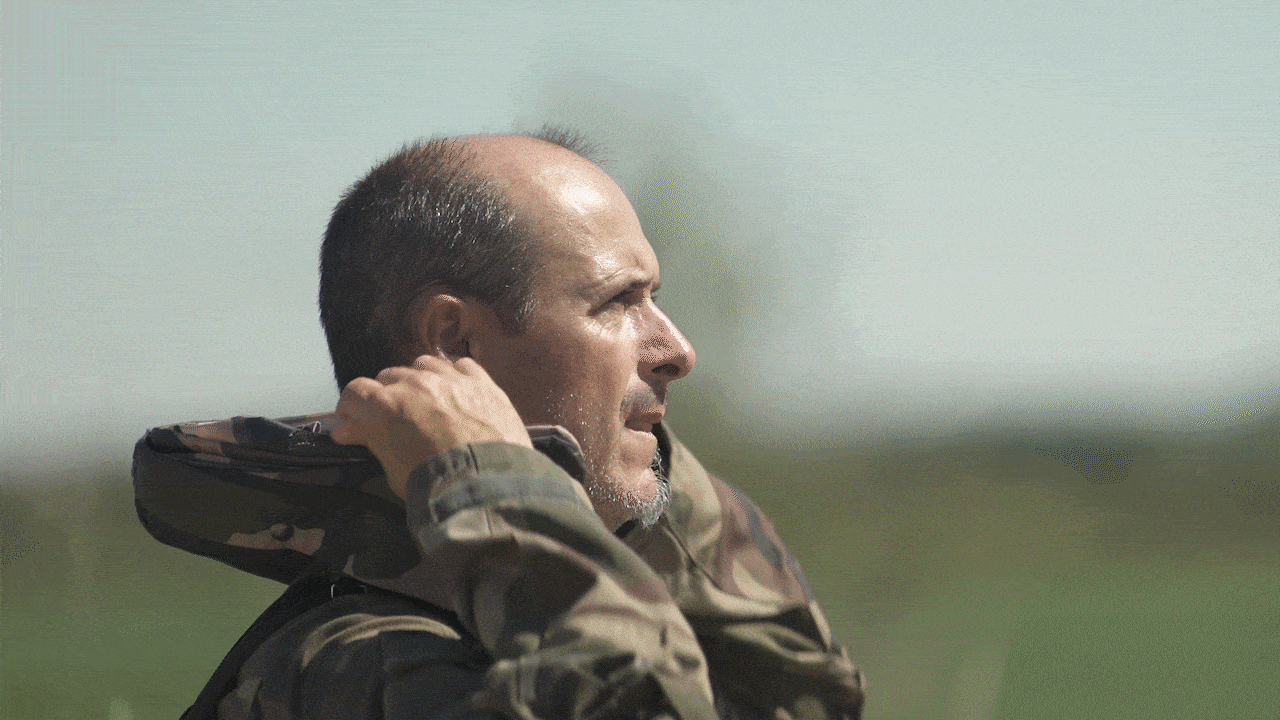 EASY TO DEPLOY AND FOLD
Overcap can be deployed as you wish, in a quick and simple gesture.
What if the weather becomes good again?
Fold it behind your head … it is forgotten!
Tutorial: how to deploy and fold your Overcap? Click here to watch the video!
REMOVABLE
Overcap is an independent hood.
It attaches to any type of backpack with simple velcro straps.
You can keep your favorite jacket and bag.
Take Overcap with you everywhere!
Tutorial: how to attach Overcap to the straps of your backpack? Click here to watch the video!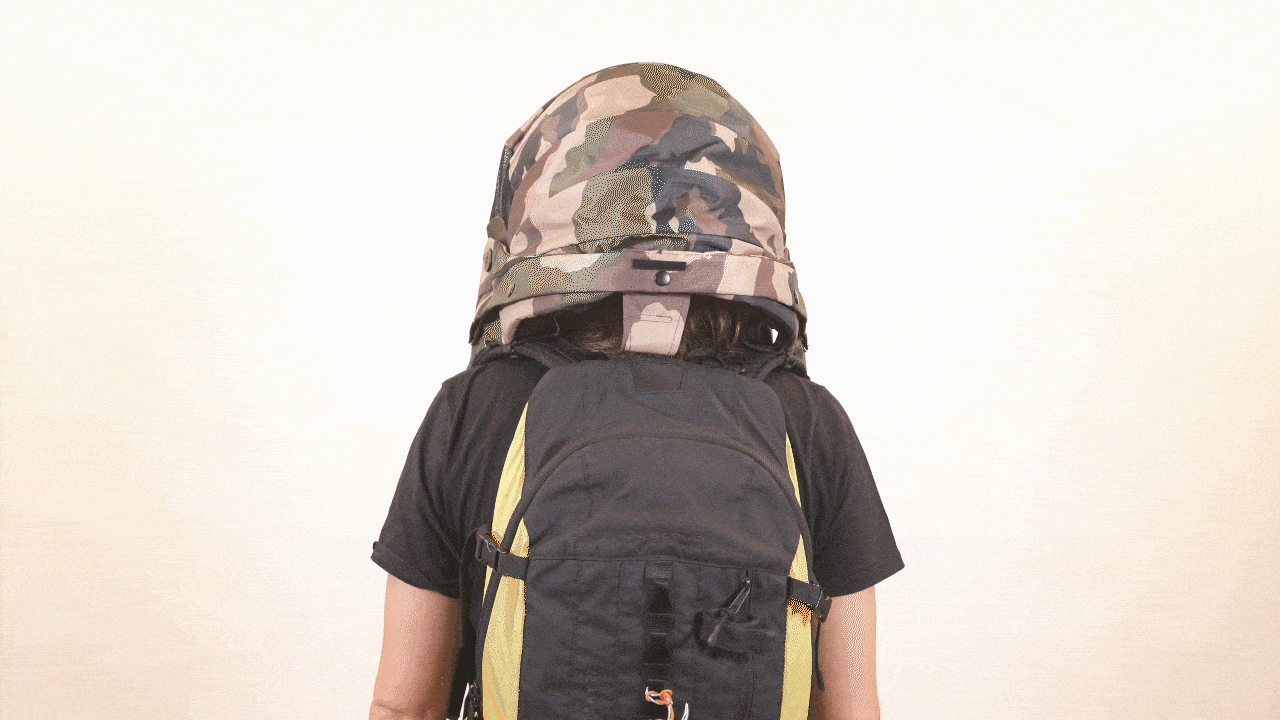 Overcap: a technical hood with many benefits
WINDBREAKER
Overcap is a real effective windbreaker for your head, especially from the side and back.
From the front, Overcap also screens light winds!
Overcap withstands strong winds, up to 50 mph from the side as well as from the front, with no "windward" effect.
You can now comfortably face the wind that picked up during your outing!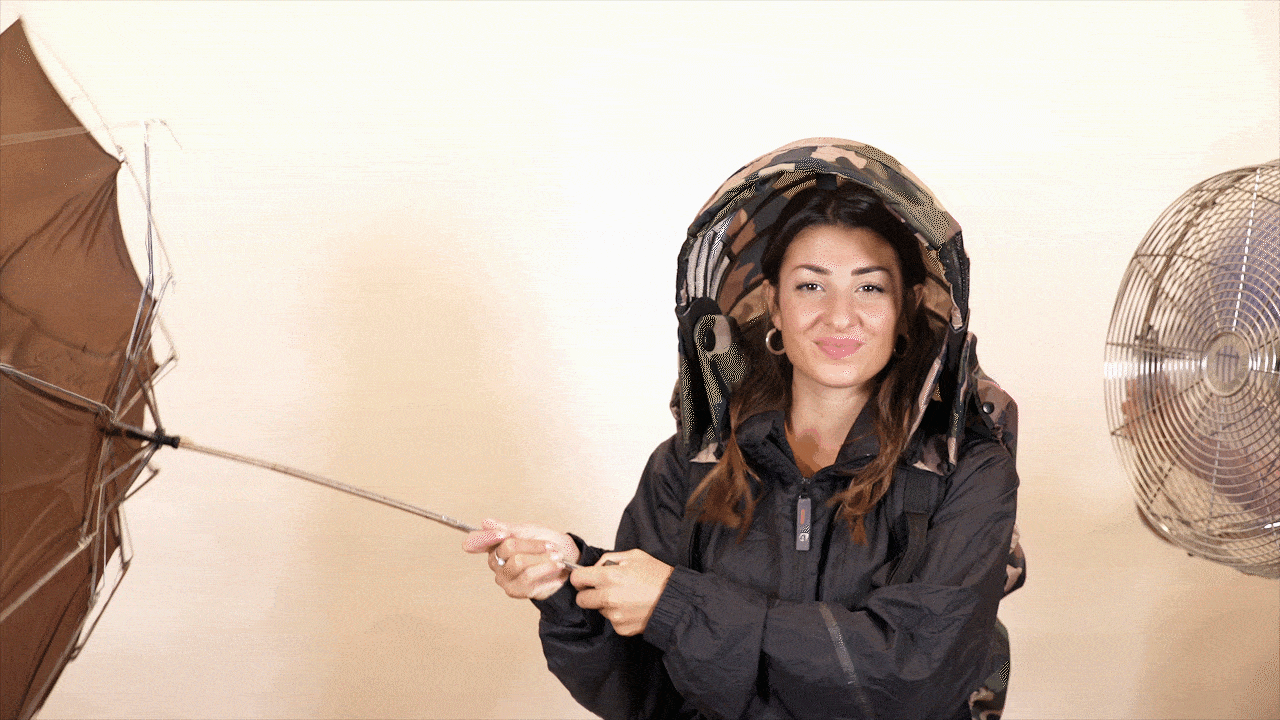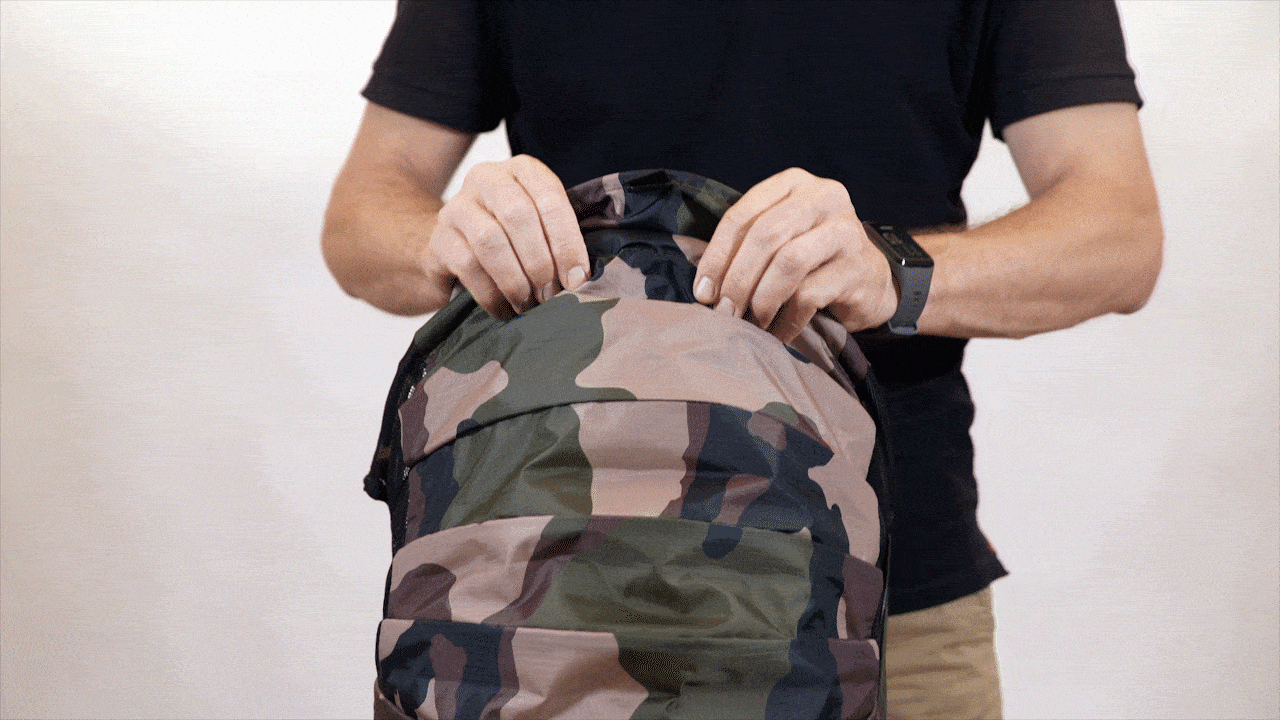 RESISTANT
The ripstop fabric is tear resistant.
The internal frames are unbreakable.
Go out without fear!
ADDITIONAL PROTECTION
Overcap has a retractable integrated cap. It unfolds with a single gesture.
It increases the protection over your face.
It is practical for your glasses in the rain for example.
A lull? Fold it up immediately!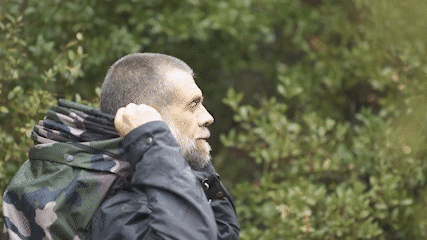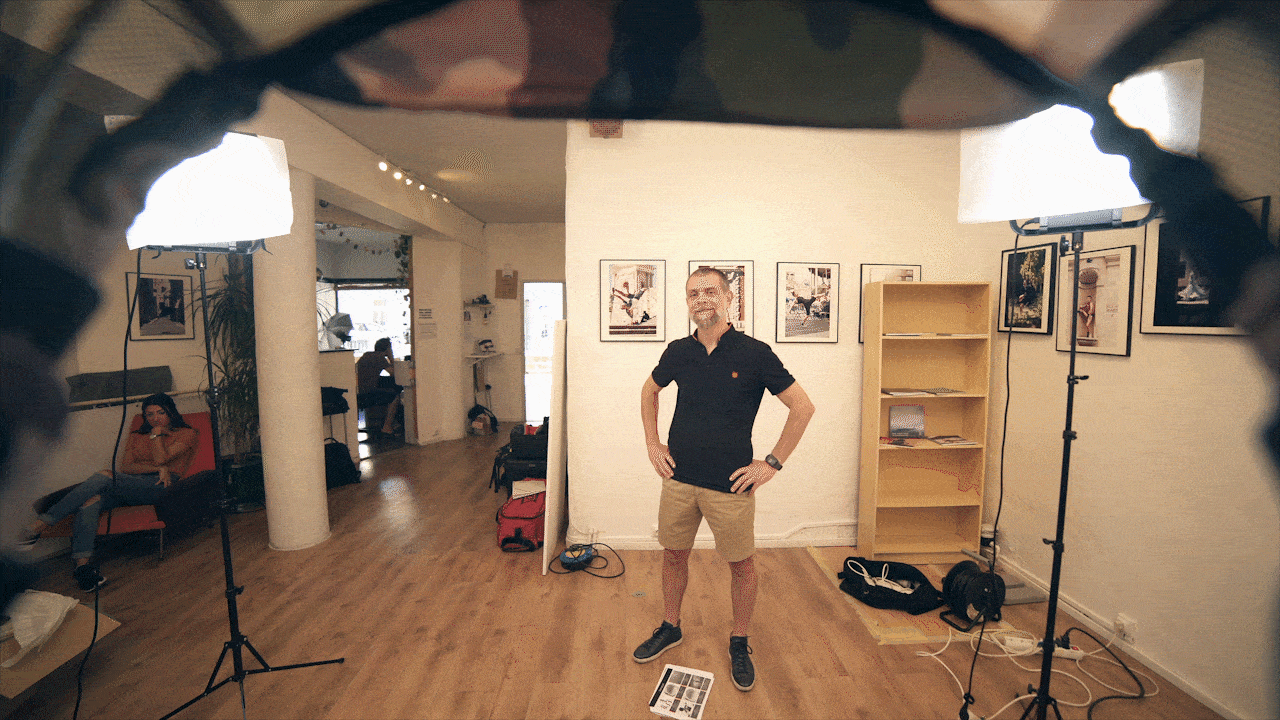 WIDE FIELD OF VIEW
The side nets ensure your field of vision is maintained to the sides.
Forget your narrow hood!
PRESERVES LISTENING TO SOUNDS
Unlike regular hoods, Overcap doesn't touch your head or rub against your ears.
You hear the surrounding sounds perfectly, whether it's the chirping of birds or the conversation of your neighbor!
Enjoy your nature outings with all your senses awakened!
COMPACT
Overcap simply folds up and stows away in a small bag.
Well protected, it will follow you on all your outings!
Tutorial: how to store your Overcap in its cover? Click here to watch the video!
Overcap: a technical hood and specific accessories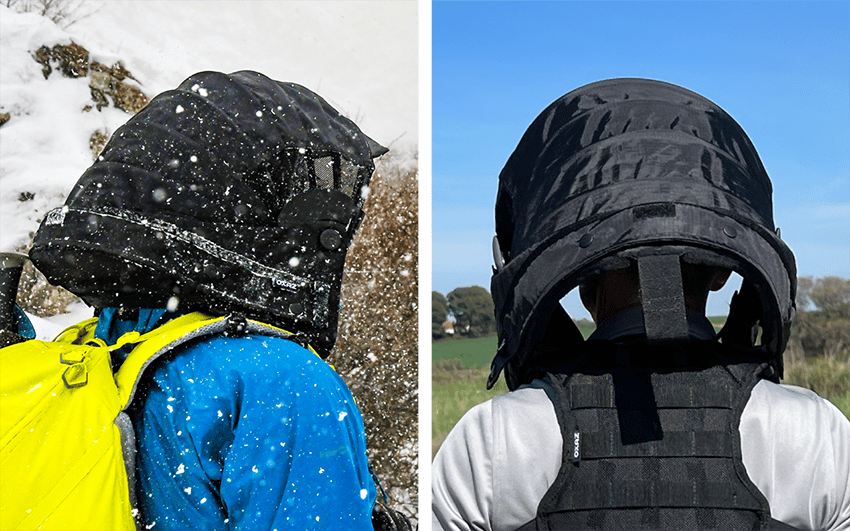 NECK PROTECTION

This removable neck protector is very practical with its two uses:
– It protects your neck in case of wind or rain,
– It allows greater ventilation of your head in the sun and when it is hot!
Lightweight, it attaches (and detaches) easily to your Overcap hood thanks to press studs located under the protective flap.
Tutorial: how to install your Overcap neck brace? Click here to watch the video!
RAIN CAPE FOR BACKPACK
A specific rain cape for backpacks has been designed for your Overcap hood.
It prevents rain from flowing between your back and the backpack – a well-known disadvantage of the usual raincovers for backpacks.
This one-size-fits-all rain cape adjusts to 15 to 45-liter bags with an integrated drawstring.
Fully protect your bag and its contents!
Tutorial: how to install your Overcap rain cape? Click here to watch the video!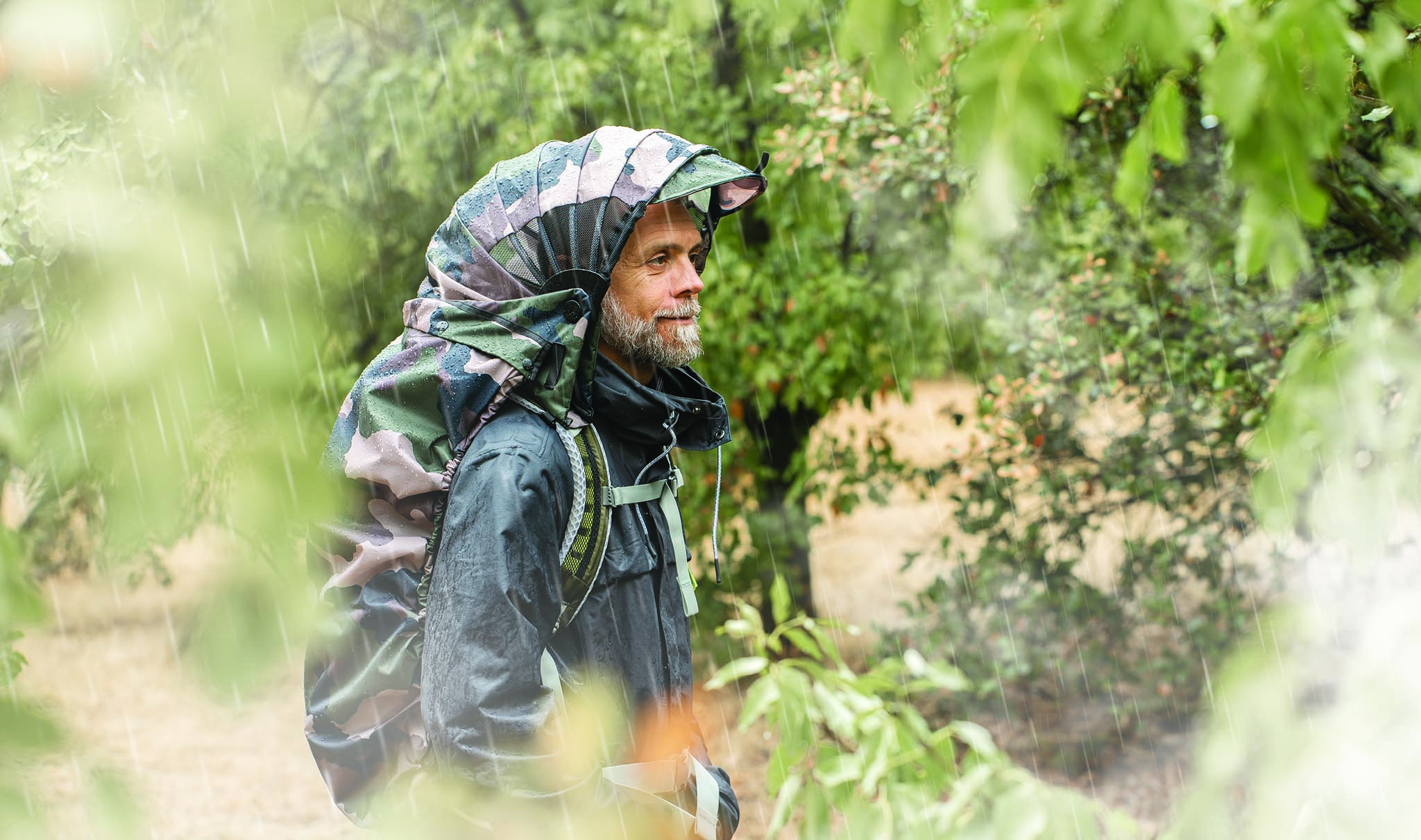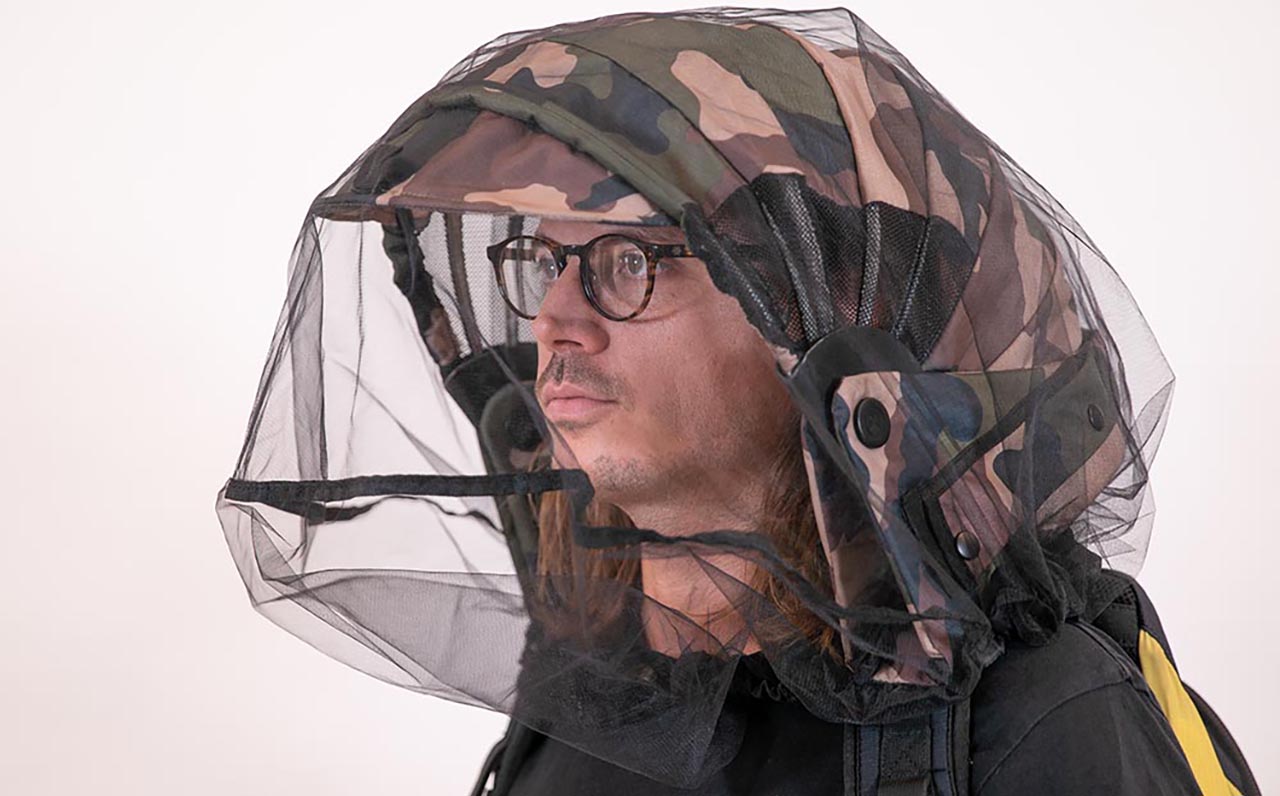 MOSQUITO NET

This removable mosquito net is essential against biting insects.
It slips over the set and is simply tightened with a cord.
Thanks to its specific design and the Overcap retractable cap, the canvas does not touch your face, for more comfort!
Tutorial: how to install your Overcap mosquito net? Click here to watch the video!
HARNESS
Specially designed for Overcap, it slips on easily.
You can wear Overcap even if you don't have a backpack!
It is light, comfortable and discreet.
Tutorials:
How to install your Overcap on its harness? Click here to watch the video!
How to install the harness on yourself? Click here to watch the video!