Animal photography brings a lot of happiness. On the plain, by the river, but also near your home and downtown: animals are everywhere. The encounter – surprise or not – with a wild animal, small or big, from near or far, is a magical moment! But isn't taking a picture of them too complicated? What equipment to use for wildlife photography? Don't worry, our advice in this article will help you in your first steps.
Getting to know the animals
Observing animals in their natural environment is very different from observing them during a visit to the zoo. Indeed, their behavior is unpredictable, without restriction, they act spontaneously. They are great subjects for photography, some discreet, others impressive. Each with its own personality. Obviously, one does not photograph a buzzard and a bear in the same way.
So, wildlife photography implies taking the time to learn about them and to discover the nature near your home.
But it's complicated, you may ask? No, because as soon as you become a humble and attentive observer, the reward of a unique show is there.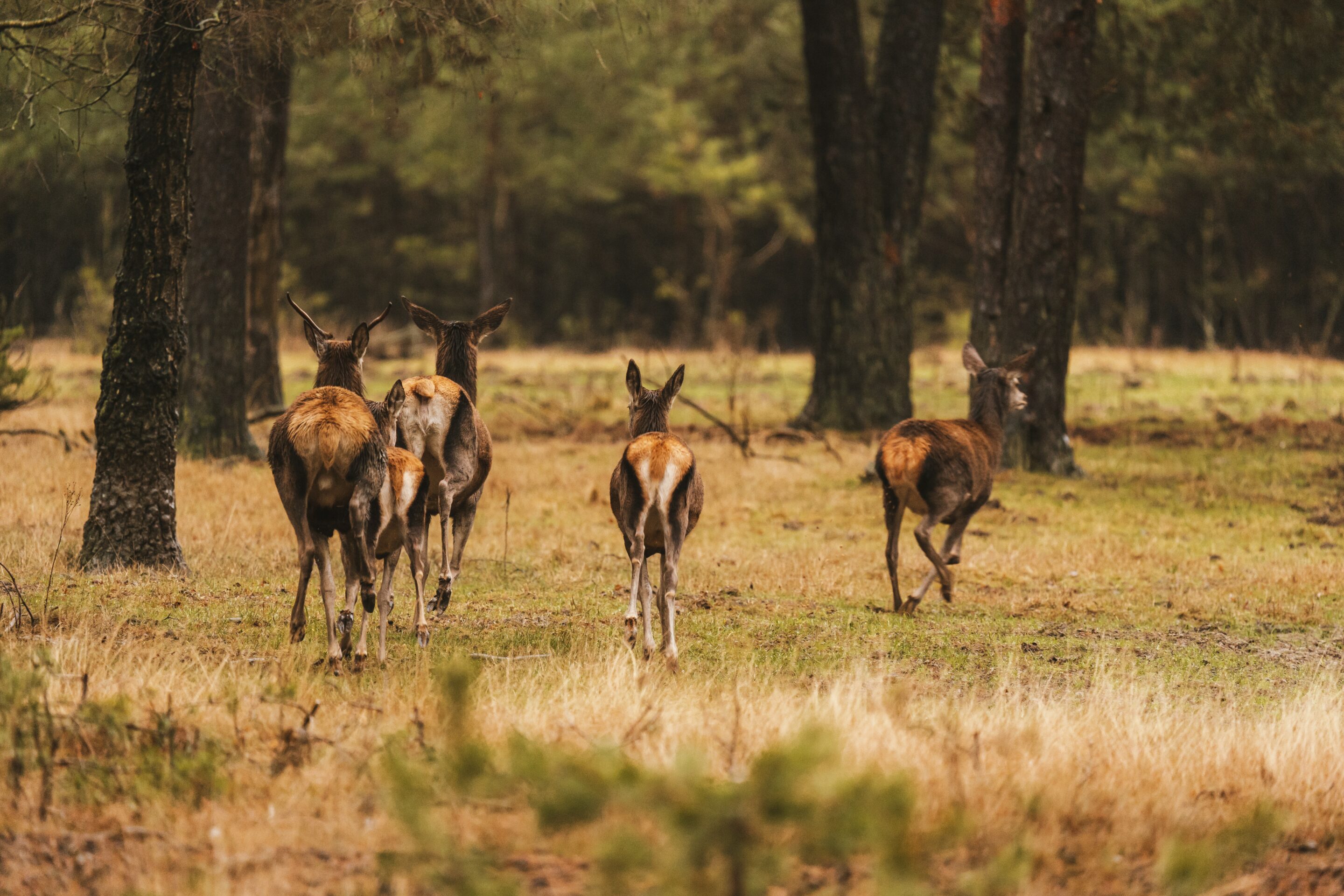 Learn about animals
Of course, to start taking pictures of animals, you must know your subjects. So document yourself beforehand on the animals that you wish to observe and photograph. You need to know which animals are present where you are, at what time of the year, what is their preferred food, how and where they sleep, what is the breeding period and when they raise their young, etc.
You can find more information here!
Our advice: just start with the animals in your garden or neighborhood park!
Recognizing the clues
Many of the animals that you can observe in the wild evolve on the same territory. Identifying their tracks is the first fieldwork to be done. It can be footprints left in loose soil (mud, sand, snow), droppings, nests, tufts of hair torn off when they rubbed against a tree, feathers that have come off, pellets, earth turned over, galleries dug…
All these elements should be taken into account with the research on the animals that you will have done beforehand.
To learn more about how to recognize footprints, click here !
Our advice: start with the family, children love to hunt for clues!
Be discreet & patient
To approach wild animals, the silent approach is to be cultivated. First of all, you have to stop talking and favor communication by signs! Be careful not to walk on areas that could potentially be noisy, such as dead leaves or pieces of wood.
The slightest noise can scare animals away, so remember that each animal has its own safe distance. For example, a deer will flee as soon as it hears a noise or perceives someone within a hundred meters. Other species can be approached, but are too small to be photographed, even at relatively close range. For example, wagtails will often ignore you from up to fifteen meters away. But even with a big lens (see below), you will have to be two or three times closer to get a good frame… And then, you will have to stay perfectly still for several (tens of) minutes hoping that they will approach! So arm yourself with patience to succeed in your photos!
Our advice: observation is a good way to teach children to listen, to be discreet, to be humble… in short, to respect the "other". The encounter with the animal is then a unique reward!
Listening to the animals
Learning to recognize animal calls is an excellent complement to observation. If you can't see them, you can hear them. Very often, you hear them before you see them! These calls are also signs that they are there and can help you wait longer, even if you are about to give up. Finally, some particular calls are made as a reminder of the group they belong to, and possibly an indication that they have spotted you.
To learn how to recognize animal calls, click here!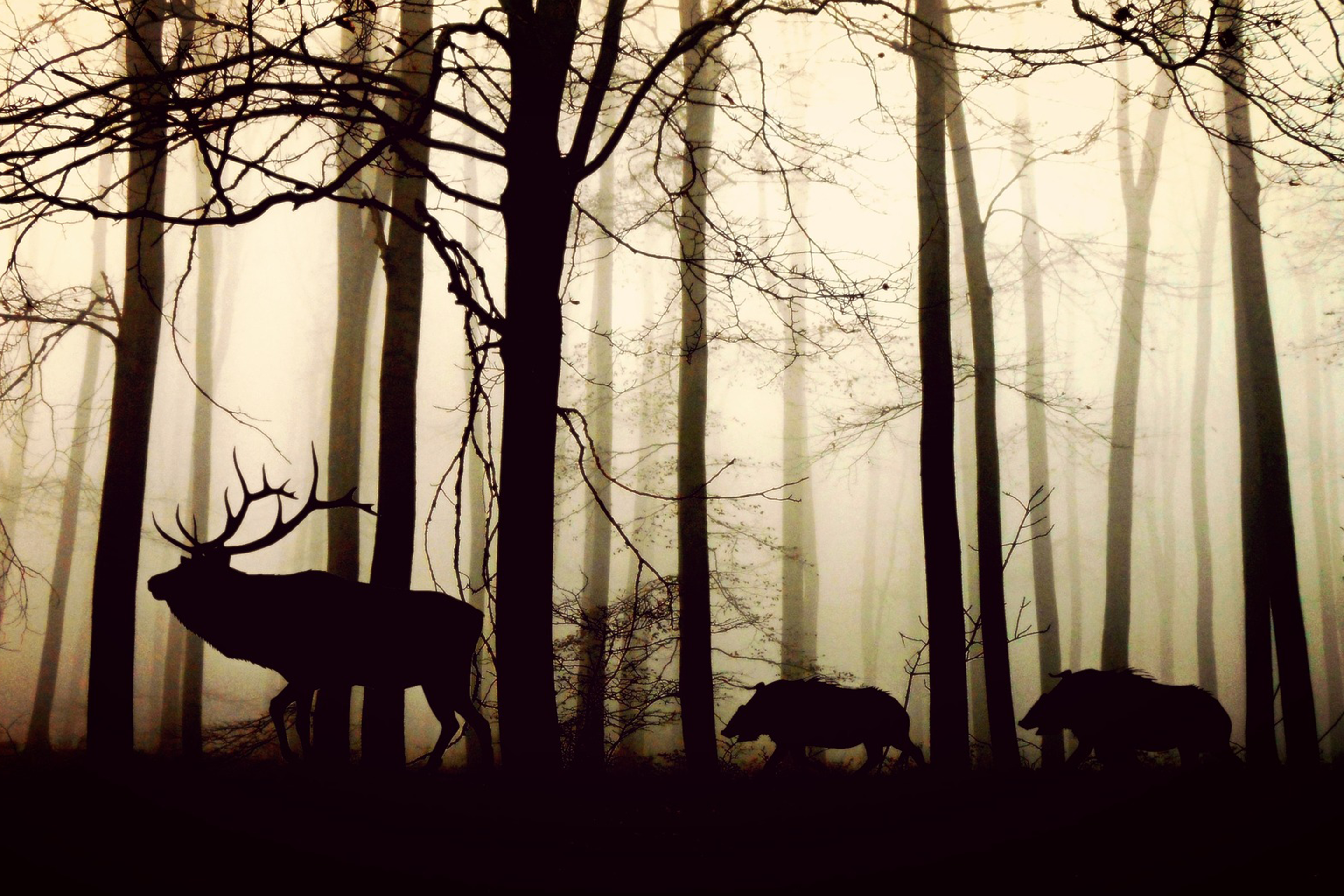 The basic equipment for wildlife photography
To succeed in your wildlife photography, we have made a list of basic equipment to have! This list consists of a camera, a lens, a tripod and some accessories. Don't forget that in addition to the equipment it is the technique that is crucial!
The camera
For wildlife photography, it is essential to invest in a camera with an "APS-C" format sensor. This is a sensor with a larger format that will bring you closer to the action.
A camera with a fast frame rate, such as the 10 fps burst mode of the Canon EOS 7D Mark II or the Canon EOS 90D will help you freeze the action. This type of camera will keep you in the photography business for years to come.
To learn more about the Canon EOS 90D Body, click here !
The lens
The essential for wildlife photography: the lens. To take your best wildlife pictures you need a lens with a long focal length. This will allow you to stay at a distance to take close-ups of animals because we know it is complicated to approach wild animals.
To choose the ideal length, we advise you to start with a 200 mm lens. If you bite into this passion, you will quickly move up to 500 mm.
Our tip: You can extend your focal length up to two times by attaching a focal length multiplier to the front of the lens.
For an affordable lens, we recommend the Tamron SP AF70-300 F/4-5.6 Di VC USD lens with image stabilizer is an affordable option.
To learn more about this product, click here!
The tripod
Then there is the tripod which will allow you to be more stable, especially when you zoom in. The monopod is by definition less stable but offers you flexibility of movement because it is lighter and less cumbersome. Remember to check the weight of your camera with the lens to make sure that the tripod is able to support it. We recommend thinner tripods because they are easier to carry. However, depending on your camera, thicker legs may be more suitable as they will be more robust and absorb vibrations better. The choice depends on the degree of mobility you want.
Our best bet is the Manfrotto Tripod with 3D Head! The advantage is that it can be extended horizontally with its clever Quick Power Lock system for quick and easy set up.
To learn more, click here!
You are now equipped, ready to photograph the animals in your area. Start with the less shy and placid ones. Large birds like vultures and gulls are excellent partners to start with. You can also install a feeder in your garden or near your home to easily photograph chickadees, goldfinches and other grosbeaks.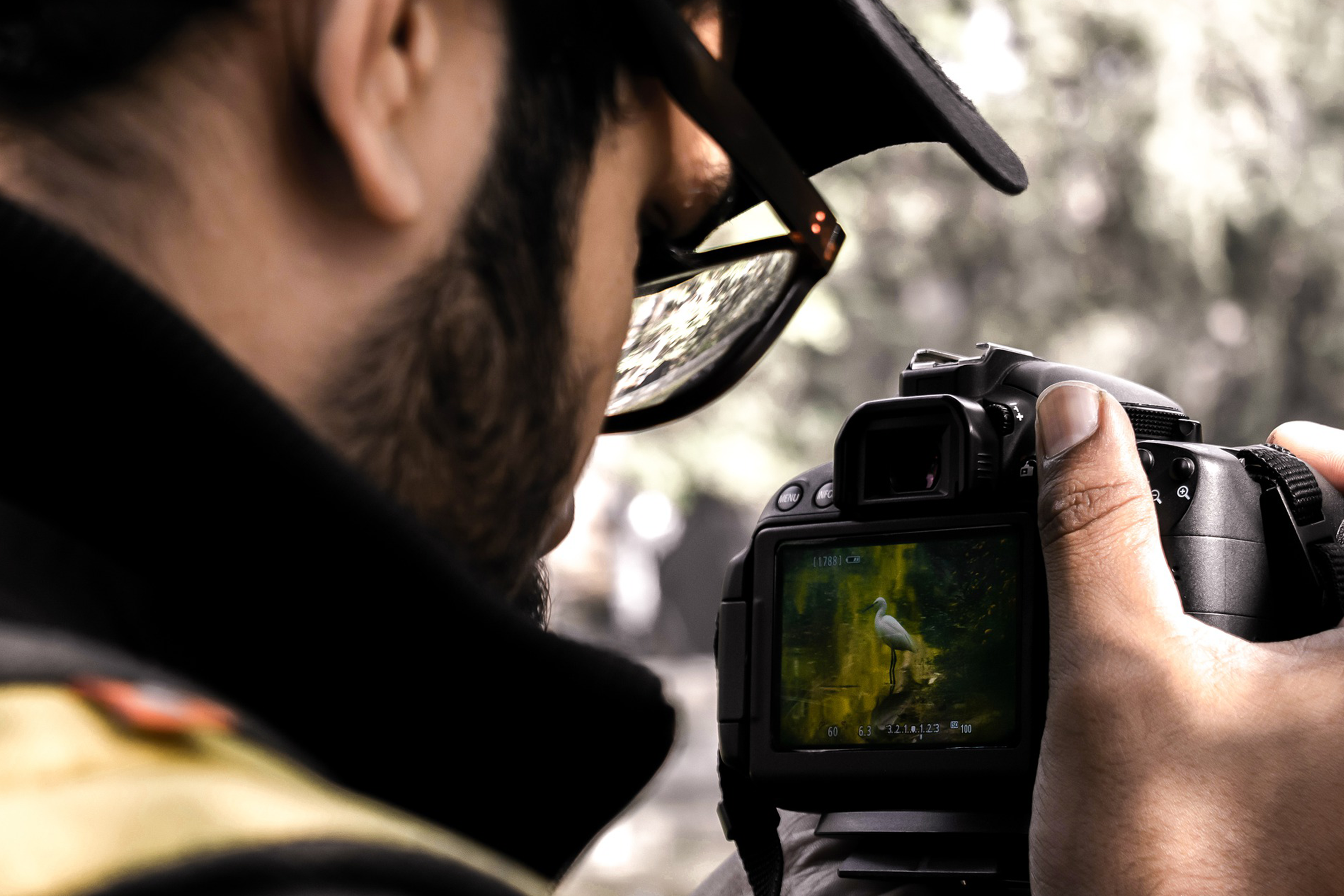 Wildlife photography and weather conditions
As we all know, most animals have a much better sense of hearing and smell than we do. So it's important to have the wind in front of you to reduce the risk of your noise and scent reaching them. This is not the only effect of the weather. In intense heat, dusk animals tend to become noticeably nocturnal to protect themselves from the heat. So if you want to see mammals before sunset, relatively cool weather is more favorable!
As for birds, they are extremely sensitive to wind, especially gliders. Therefore, they are more likely to be on sunny slopes and avoid shady areas downwind.
If you want to observe and photograph vultures, eagles or gulls, it is essential to know the direction of land or ocean air currents throughout the day. This will help you spot them more easily. Kestrels and kites also like to sit on top of hills where the breeze rises, so they can combine a vantage point with energy conservation.
To learn more about birdwatching, click here!
Overcap: the essential protection for wildlife photography
As you may have noticed, different weather conditions such as sun or wind are good indicators for spotting animals. But to be able to photograph animals under these weather conditions you need to be well equipped.
Overcap
The Overcap brings you a 4-in-1 protection, protecting you from rain, sun and wind during your photo sessions. The advantage of this innovative protection is that it is light and not bulky. With it, you don't risk anything! Wider than a hood, your head remains ventilated and preserves your field of vision. You have your hands and face completely free to take your pictures! Attach it to your backpack straps and go!
To pre-order Overcap, click here!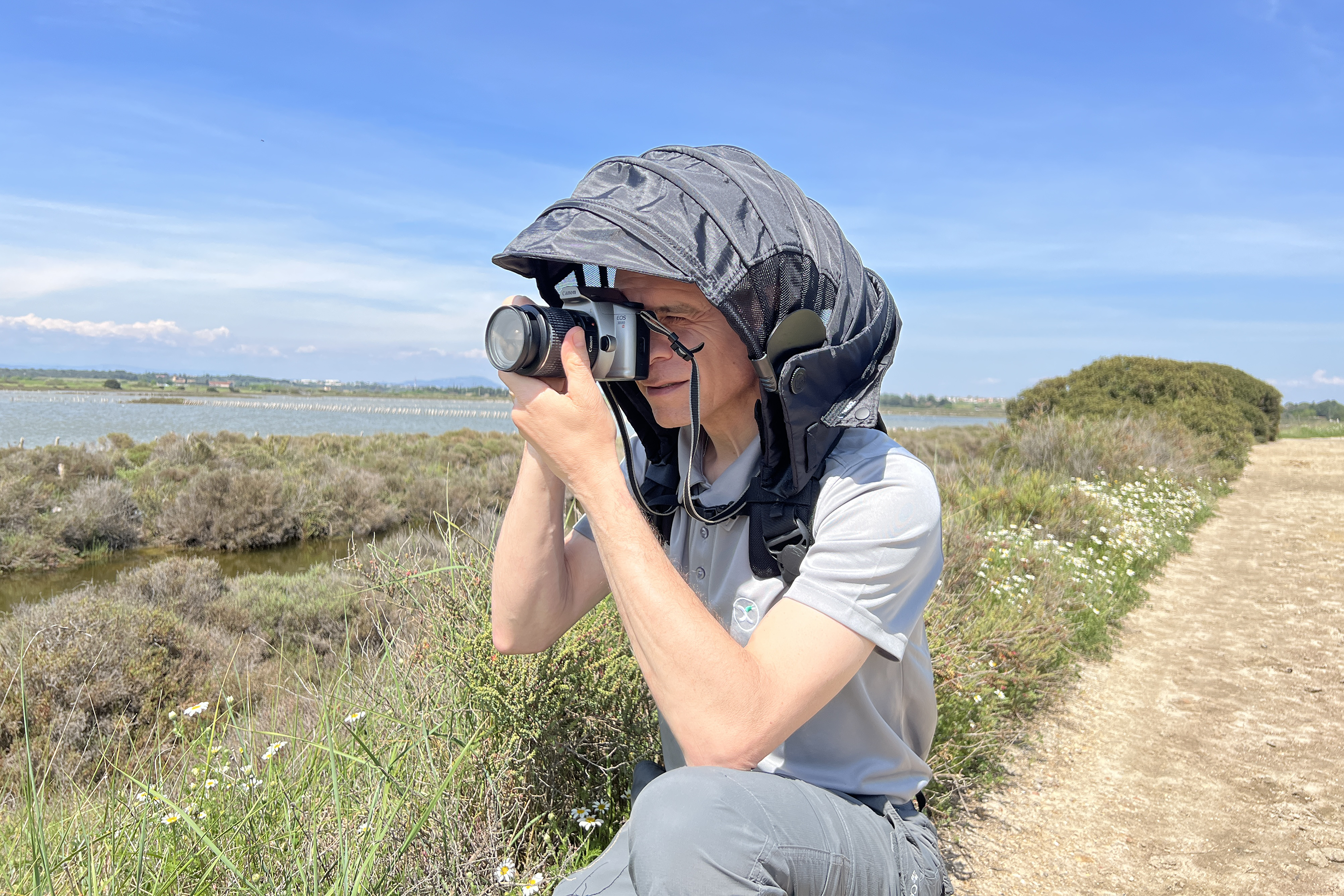 In conclusion, to take beautiful shots you must be attentive and patient! Be careful not to scare the animals unnecessarily, take the time to be accepted. An animal relaxed in its natural space makes much better pictures. It is also a question of respect: after all, it is you who are going to their home! Little by little you will understand that the fact of being able to observe a wild animal is a wonder. It is a unique reward, which can even be experienced without taking any pictures! Finally, isn't the most beautiful gesture we can do towards nature to leave it alone?