The excellent blog
Expérience Outdoor
recently published a
very useful article
on the question of choosing the right equipment for
bird watching
. Here is a summary:
Basic equipment
Outdoor Experience makes a list of the minimum to provide as equipment for bird watching:
A pair of binoculars: invest in a bright but not too heavy pair (the 10 x 42 are good), you will keep it all your life,
A spotting scope or ornithological scope: it is a good complement to binoculars, for those who want to observe birds for a long time,
Bird identification guide: there is one for everyone, for beginners but also for experienced people who want to "check" the birds they observe,
Mobile applications for bird identification: a fun solution for beginners and for children,
Digital camera: to capture unique encounters, invest in a DSLR with a light lens at least 300 mm in focal length. It's more expensive but you will be amazed by your own pictures!
Adequate clothing: comfortable clothes in rather dark colors, which can be composed to adapt to the cool temperatures of the morning and evening, but also hot – even very hot – of the day.
To read the full article (in French), click on this link.
The Outdoor Experience blog also presents an innovative and unique weather protection: Overcap (see below).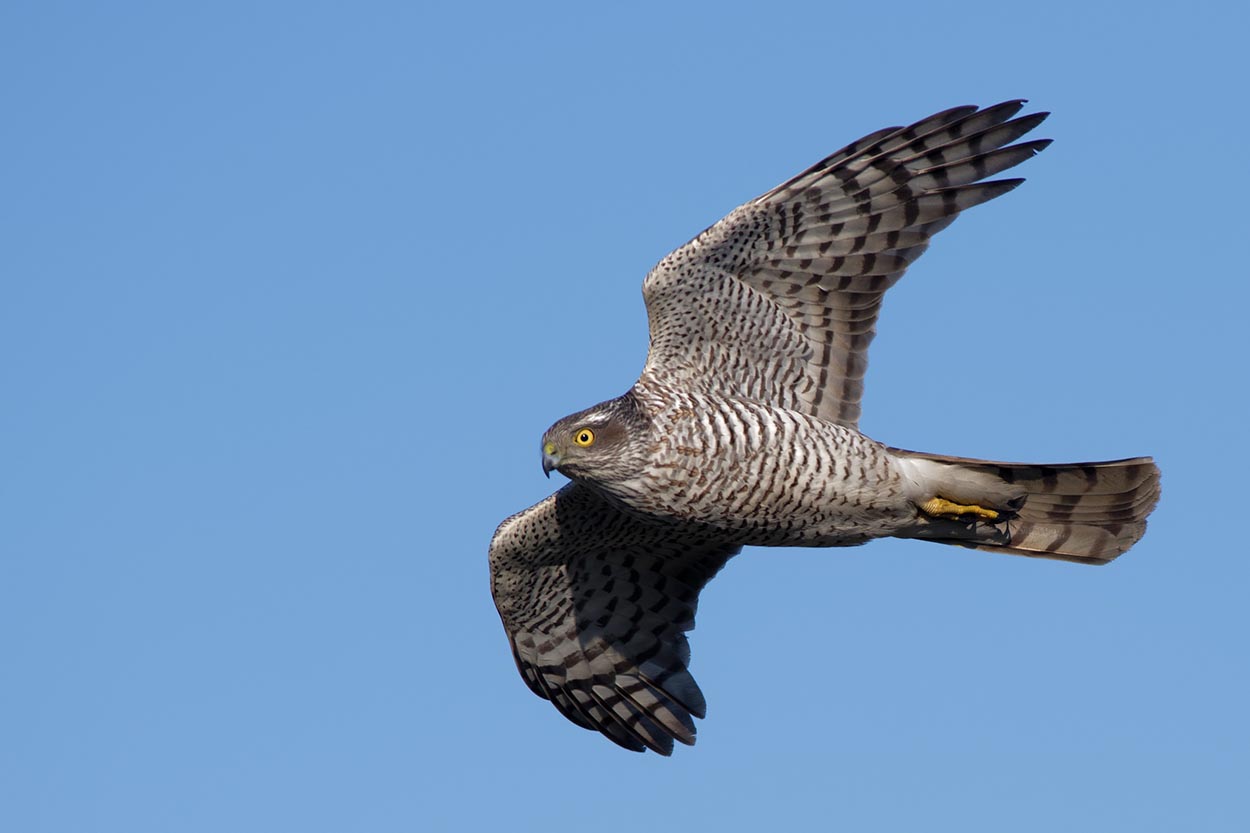 Which weather protection equipment to choose?
To observe birds, you sometimes have to stay in one place for a long time in order to watch for the "appearance" of the rare species so much sought after. However, if the weather deteriorates or hardens – long rain, strong wind, blazing sun – it can disturb your lookout, to the point of making it really uncomfortable!
To deepen this subject, let's review the current weather protection equipment for bird watching:
The umbrella: it is bulky and you always need a hand to hold it: impossible to hold the binoculars or the camera! And at the slightest gust it can fly away. Forget !
The cap: it does not resist gusts of wind and only partially protects from the sun. Indeed, it leaves your ears and neck exposed. Some caps, however, have veils that fall on your ears and neck. They are frankly not aesthetic and the sails are lifted at the slightest breeze. Besides, in general, the caps fly away with each gust of wind. Unless you tighten it on your head, which is not comfortable either! And as rain protection, we saw better…
The hat: it can protect your ears and – if it is very wide – your neck, provided that the sun is at its zenith and that the rain falls vertically … So that it does not fly away you must tighten its cord on your neck … It is not really comfortable. And have you never sweated a lot under a blazing sun?
The hood of your jacket: it protects you well from the rain, but it does not stand against the wind if you do not tighten their drawstring. If the cord is tight, it sticks to your face or hides your view … In the rain, it makes you sweat and does not protect your eyes or your glasses … In addition, the noise of friction of the fabric on your head make it difficult to hear the songs of your favorite birds. Finally, have you ever used your hood to protect yourself from the sun?

Finally,
no current equipment is really practical and comfortable
for bird watching
in all weather conditions
. You must therefore plan several in advance to adapt to changing weather. So your backpack is getting heavier …
However, there is an alternative: the removable Overcap hood.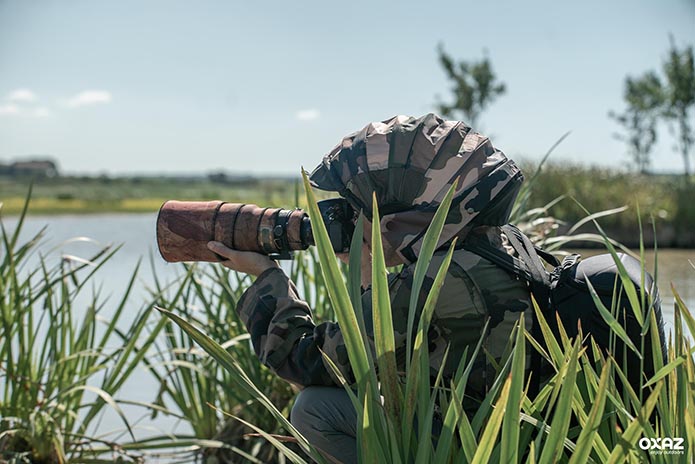 Overcap, the hood to watch birds comfortably
After more than 3 years of R&D and tests in real conditions, Overcap is the first removable and resistant hood in the world. It is suitable for all weather conditions, even difficult: rain, wind, sun or snow. Overcap offers 4-in-1 protection for optimal comfort in any situation.
In addition, this hood is removable: it attaches to any type of backpack. You can keep your favorite backpack!
When you need it, it unfolds in a single quick and easy gesture. It protects you effectively while preserving total freedom of your movements. If the weather becomes mild, fold it down just as quickly!
Thus, the Overcap hood is particularly suitable for bird watching. Do you know of any other weather protection equipment that brings you such a level of comfort in all weather conditions?
Sylvain, professional ornithologist, testifies: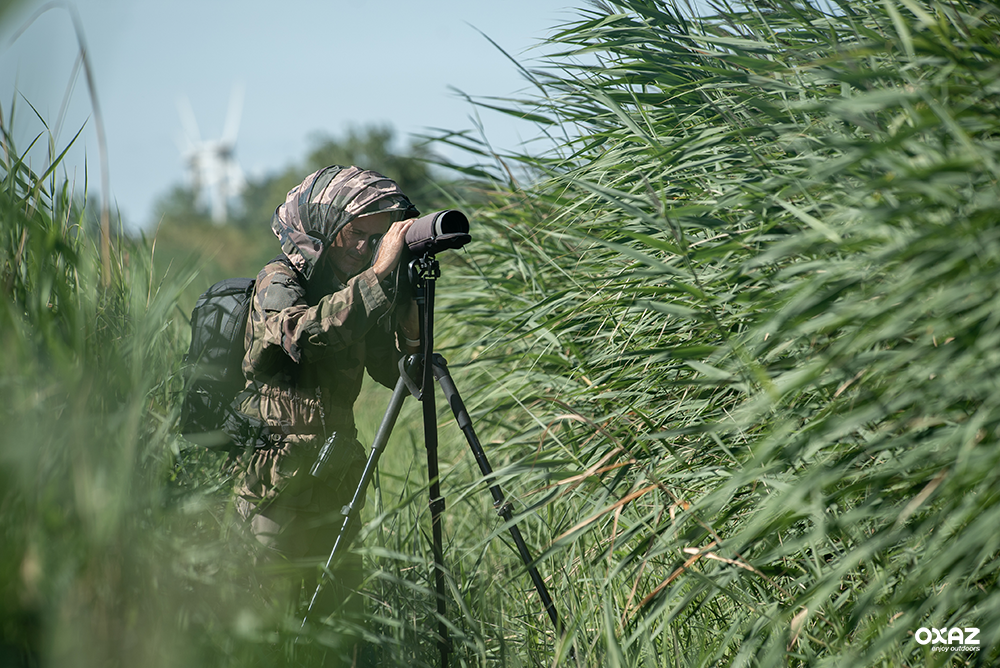 "I live near Narbonne in the south of France and I have my favorite spots where I can observe my favorite birds: Red-breasted Shrike, Bonelli's Eagle, Eared Wheatear … It is a very sunny region but also very windy (Tramontane, Cers…).
I was able to test the Overcap hood under these various weather conditions, both to look for nesting birds and reptiles in the sun and to follow migration in strong winds or prospect amphibians in the rain.
The Overcap hood protects me well from the rain, and its rain cape (accessory) also protects my backpack with which it fits perfectly. No more water flows between my bag and my back! I especially appreciated that Overcap protects me at the same time from the blazing sun, with its small retractable visor, and very violent wind thanks to its integrated hoops. It does not move despite the powerful gusts from the front. The air circulates very well around my head, which is not the case with my usual cap which makes me sweat. During the cool wet mornings my warm hat stayed dry.
In the end it is compact, I fold it behind my neck when I don't need it. Its concept is original but it didn't take me long to understand the value of wearing it. Unlike a traditional hood, despite the wind I continue to hear the birds; It's awesome ! "