What fishing equipment? This question is at the heart of the concerns of the 38 million* people in the world who practice this activity, between sport and passion.
This outdoor leisure is widely acclaimed because it is practiced outdoors, in contact with nature and the elements. It is sometimes a family activity or with friends, but the fishermen admit that they prefer to fish alone and appreciate these moments of calm.
When you ask a fisherman why he likes this activity, it is relaxation, calm and being able to get away from everyday life for some time.
In addition, it is an accessible leisure activity which does not necessarily require a considerable budget to start.
Sometimes badly considered, fishing is however a real sporting discipline which brings together a multitude of practices. Indeed, there are different types of fishing, and each has its specificities and its adapted equipment.
The different types of river and lake fishing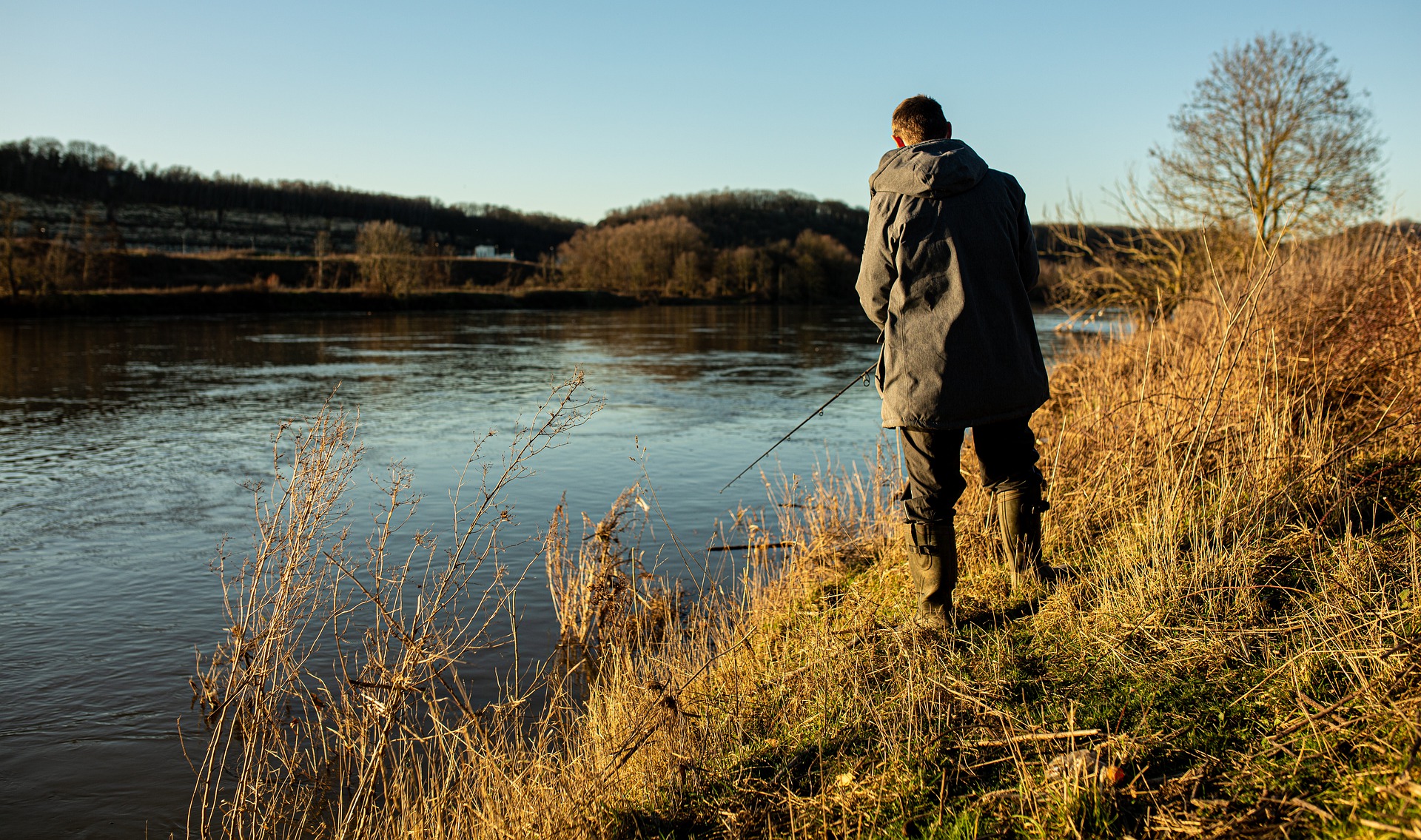 Depending on what you want to fish and where you are, the fishing techniques are not the same. We must also take into account the weather conditions which can influence the choice of fishing equipment. Thus, we find the fishing with the blow, the throwing, the knock or even the fly.
Blow fishing involves baiting the fish. To do this, you must throw bait bowls into the water to attract the fish. This technique is rather static, that is to say you wait for the fish to come towards you. This way of fishing is perfect for beginners, because it does not require a lot of equipment, a rod, a reel and a float are enough.
Of French Pyrenean origin, toc fishing is more sporty. It is done in rivers which have a fairly large current. To catch the fish, you have to use a live bait like a worm for example. It is the feeling felt in the hand of the fisherman, a kind of "knock" which gave its name to this fishing technique.
The ideal way to fish for trout is fly fishing. It owes its name to the lure used which resembles a fly. It is a surface, lake or river fishing technique, preferably in clear water. In addition, it is more effective when there is current which allows the lure to be agitated.
Finally, cast fishing consists in sending a bait or a lure far enough and then milling to bring it back towards you so that the fish bites. This technique is very sporty and requires experience before having results. It requires a lot of concentration on the part of the fisherman and he is constantly on the move.
If the fishing techniques vary according to the place (river or pond), they must also adapt to the desired fish. In fact, you don't catch a pike like a trout. This concerns the lure used, the fishing equipment (hook, rod, reel, etc.) and also the technique used.
Whichever fishing you prefer, it is practiced outdoors and you will therefore be dependent on weather conditions. So you might as well equip yourself to spend a moment of relaxation without being bothered by the elements.
What are the fisherman's essentials?
As fishing equipment, you have everything planned: fishing rods, reel, fishing box, landing net, etc. But have you thought about your comfort?
This activity generally takes place over several hours (especially if the fish is finicky). It would be a shame to shorten your fishing session due to rain, wind, cold or even mosquitoes. Yes, near the water these biting insects are often very present! The blazing sun can also make tracking sessions painful, as in Argentina for example.
Depending on the region of France or the world where you are going to fish, the climatic conditions can be changeable and extreme. Countries like Sweden, Finland or even Norway with its Fjords are very popular with fishermen. However, adequate, sufficient and above all comfortable equipment should be provided.
The basic equipment recommended first is boots that are high enough to keep your feet dry. For the more athletic, there are also waders that allow you to go into the water and fish as close as possible to the fish. You can also choose pants, called "waders", suitable for fishing: it is waterproof and above all resistant to tearing if you cross thorny thickets. To protect yourself from rain and cold, you need to wear a warm and above all waterproof parka. The fisherman's outfit must above all be comfortable and adapted to the season. It must also meet the expectations of followers who wish to fish in all conditions.
In addition, for certain fisheries think of the folding chair which will allow you to comfortably wait for the fish to decide to bite!
Finally, you should protect your head effectively and with the best comfort. Indeed, there is no question of depriving yourself of your passion because of rain, wind, sun or even mosquitoes. The moment of relaxation and calm can quickly turn into hell!
Fishing and holding an umbrella is rarely practical, because you need both hands. And an umbrella, it takes the wind, just like a cap flies away if it is not tight on your head – which is not really pleasant. Integrated mosquito net hats are not completely effective because the mosquito net always ends up touching your face. And this is where the insects will bite! Finally, have you never railed against a hood that does not withstand wind? who makes so much noise as soon as you move your head a little? who makes you sweat and mess your hair? Let's face it, the existing products are neither very practical nor very comfortable!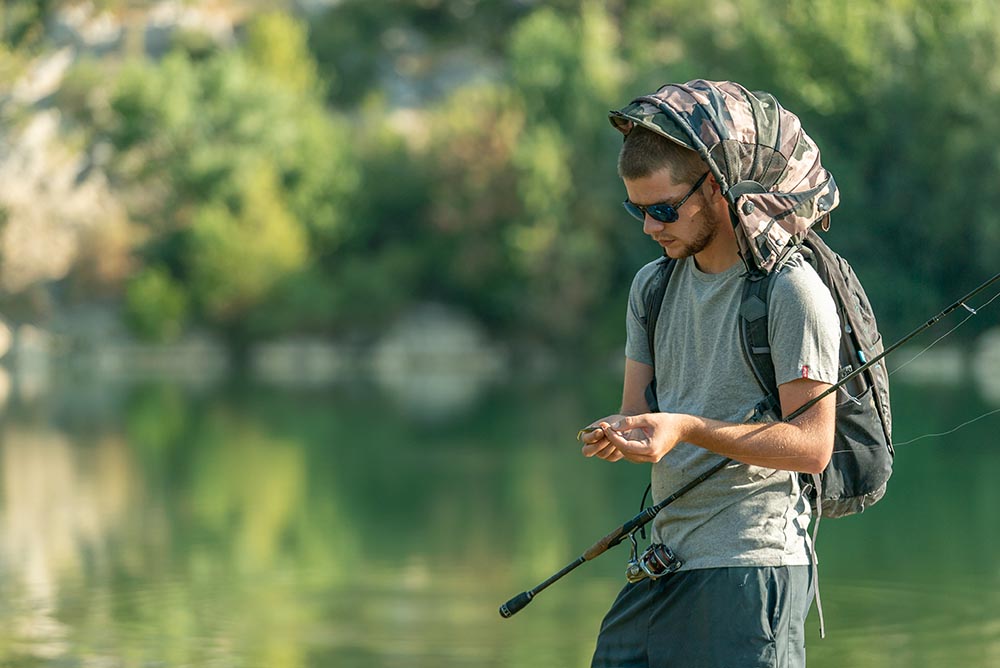 Overcap, an essential 3-in-1 accessory for your fishing sessions



The Overcap hood is the ideal fishing equipment for practicing in all comfort whatever the weather brings, without being cluttered or hampered by unsuitable equipment, as evidenced by Niels DALET passionate about casting fishing:
"I had the opportunity to try the Overcap product during two fishing trips to Lac de la Jasse and the Hérault river in France. Being a regular sinner the need to have a product to protect yourself from rain, wind or sun is fundamental. Overcap lends itself to all these weather conditions and combines simplicity, convenience of use and protective efficiency (no infiltration due to rain and high wind resistance). Not bulky its use is suitable for all fishing techniques. Concretely in fishing action once Overcap is put, it does not disturb movements such as throwing, shoeing … Its main advantages for me are the overall protection of the head and the neck without there being contact with the body and the possibility of retracting Overcap without losing it since it is attached to the backpack. I found with Overcap the product compatible with my needs. "
This hood attaches to the straps of your backpack with velcro straps that keep it well attached. It can also be attached to the straps of a chest-pack. For those who do not need a backpack or chest pack, a special harness has been designed.
As it is easy to handle, you can deploy or fold it as you wish, in a simple and quick gesture, at the right time.
This hood does not bother you on the face, because its fine frames prevent it from sticking on your head.
The Overcap hood can be completed with accessories such as a raincover to protect your backpack. Very popular for certain fishing destinations, the mosquito net that you can unroll in front of your face – without touching it – will be the best protection against midges, sandflies, mosquitoes or other biting insects.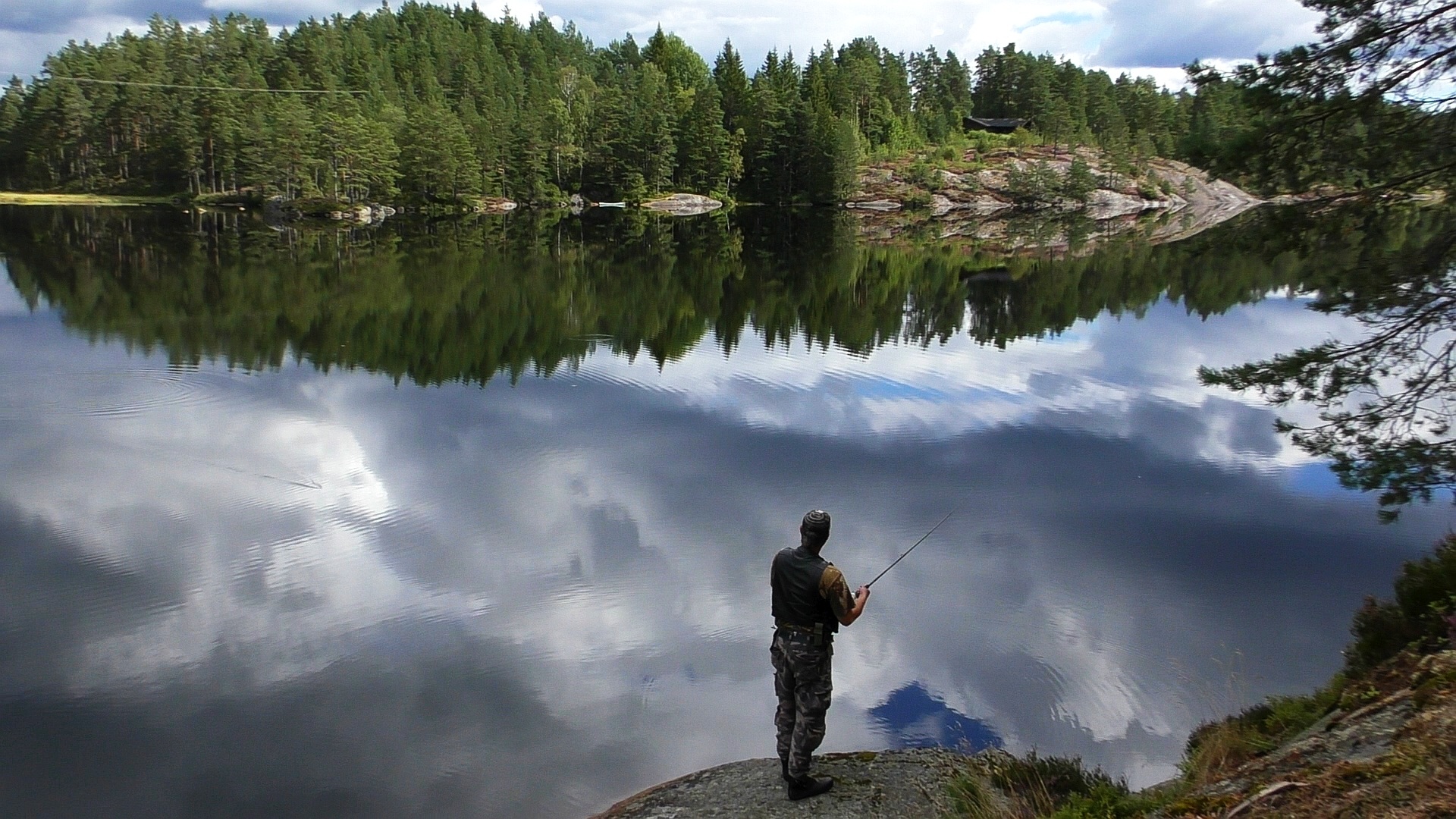 In conclusion, the practice of fishing is enjoying increasing success with young practitioners. And the technical evolution of the fishing equipment allows the practitioner to go out in all climatic conditions while always being well protected. He just has to adapt his clothes according to his fishing practices and equip himself with accessories that offer the best comfort in the face of the elements or against insects!