Discover Overcap,
the first all weather removable hood, with 100% comfort!
Bulky umbrellas, flying caps or hats, embarrassing and sticky hoods … the list goes on!
Have you ever faced these troubles?
In reality these gears are neither very practical nor very comfortable, let's face it …
… especially if we are forced to stay outside for a long time!
So we created Overcap in response to the lack of comfort of existing products
Overcap is a 4-1 hood that gives you protection and comfort when it's raining, snowing, windy or when the sun is blazing.
You want to enjoy the great outdoors?
With Overcap, rediscover nature without worrying about the weather!
RESISTANT
Overcap has a fine underwire to provide increased and effective protection.
Your head is ventilated and your hands free.
You keep a total freedom of movements!
Overcap withstands very strong winds.
REMOVABLE
The straps of the hood attach to the shoulder straps of any type of backpack.
You can keep your favorite jacket and backpack.
Take Overcap everywhere with you!
100% COMFORT
Nets have been specially installed on the sides to get a wide field of view.
The waterproof textile keeps your head dry and protects it from the wind,
Your head and neck are protected from fiery rays of the sun, with the sun protection fabric.
It does not warm your head with its inner silver lining.
PRACTICAL

Overcap is wider than an ordinary hood
and less bulky than an umbrella.
What if the weather becomes sweet again?
Fold it easily behind your head in a simple and quick gesture …then it is forgotten!
LIGHTWEIGHT & COMPACT
Overcap only weights 0.88 lb,
and once detached from your backpack,
it folds easily in its compact bag like this: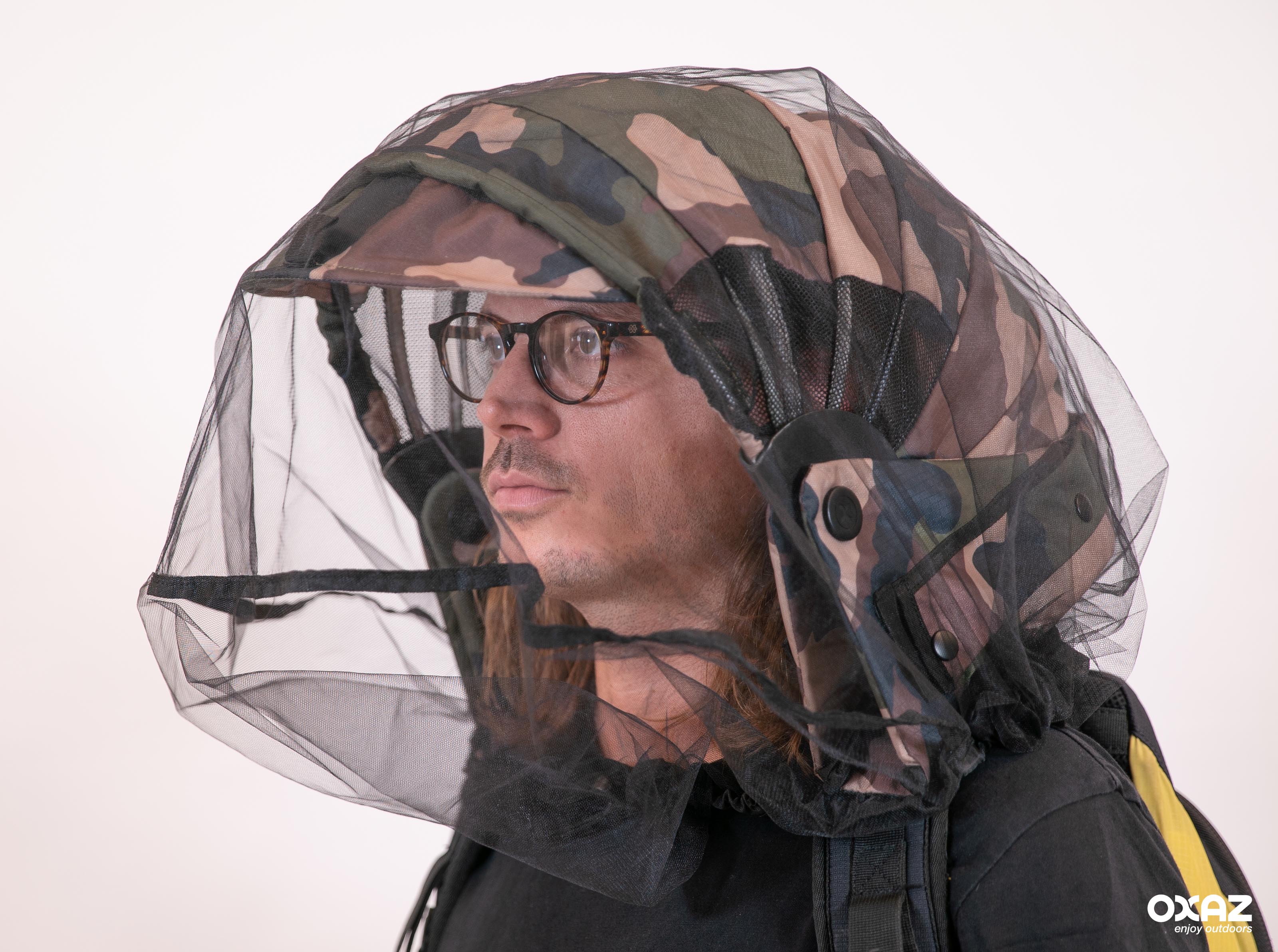 MOSQUITO NET

For the Overcap hood, we have developed a removable mosquito net, very useful against biting insects!
It slides over the whole and is simply tightened with a cord.
The mosquito net shape is designed so that the canvas does not touch your face, for more comfort!
RAIN CAP FOR BACKPACK

For heavy rain, a specific rain cap for backpacks has been designed for the Overcap hood.
It attaches easily and prevents rain from flowing between your back and your backpack – a well-known drawback of rain caps sold with backpacks.
SPECIAL HARNESS

To wear Overcap without a backpack we have developed a special harness.
It is easy to put on, it is light and discreet.
COMPLEMENTARY TO FACE MASKS

Overcap protects also your favorite face mask!