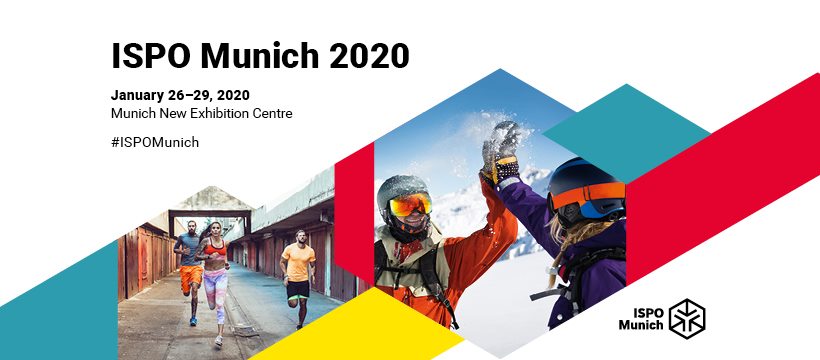 The Overcap hood was presented at the ISPO Winter fair from 26 to 29 January 2020 in Munich
ISPO is one of the biggest international fairs for winter outdoors. Each year, it gathers in 8 huge halls nearly 3,000 exhibitors in front of 80,000 visitors from 120 countries.
All sports and outdoor activities are represented. The biggest brands exhibited, some of them with gigantic stands: The North Face, Columbia, Mammut, Fjall Haven… That of the French of Picture displayed their eco-responsible anti-waste commitment with a giant tin can, an XXL plastic bottle!
The main brands of backpacks – on which the Overcap hood can be attached of course! – were there: Osprey, Deuter, Gregory, Dakine, Lowe Alpine, Jack Wolfskin, Vaude, Ortovox, Black Diamond…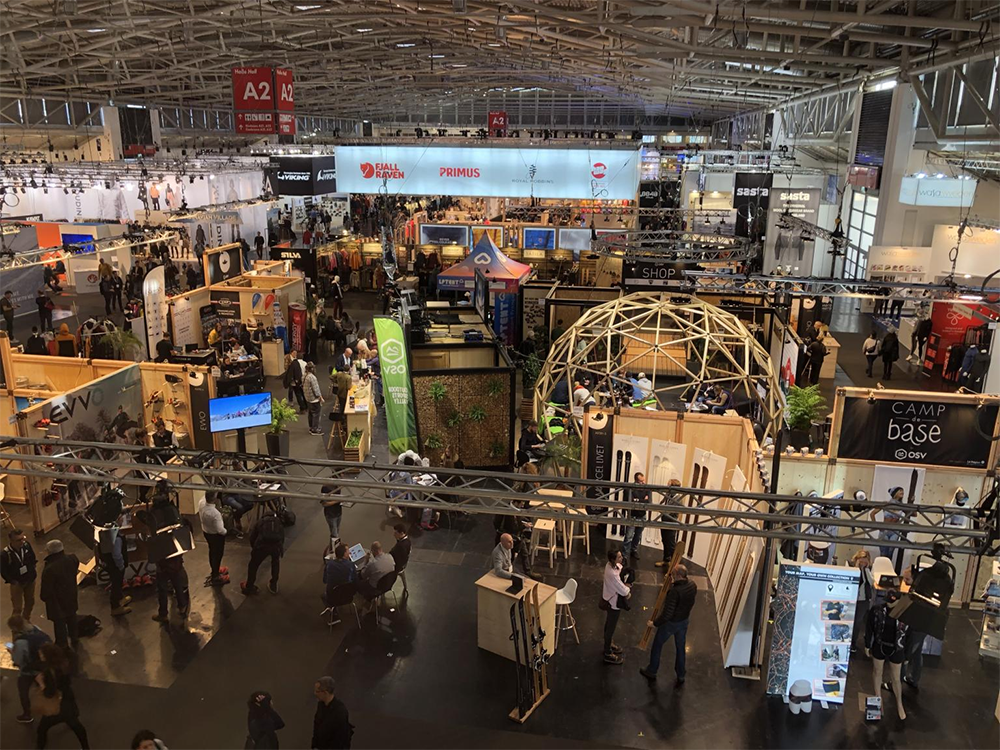 Mission accomplished
Oxaz had a stand in the "Camp de Base", a large French space organized and run by Outdoor Sports Valley,
the French cluster of outdoor businesses. Thank you to them for their dynamism! Overcap therefore figured prominently among the French outdoor brands!
The equipment of "Firmin" the mannequin was kindly supplied to the French brands Lagoped (eco-designed and made in Europe jackets, pants and ski caps) and TSL Outdoor (world leader in snowshoes). We thank them warmly!
As with every public presentation, the Overcap hood leaves no one indifferent! The benefits of comfort and practicality of this all-season product were appreciated. During the four days of the fair, meetings and ties were established with distributors, stores, brands, manufacturers … mission accomplished, the project was further consolidated!
The icing on the cake, the Overcap hood has been the subject of an live interview on TV8 Mont-Blanc!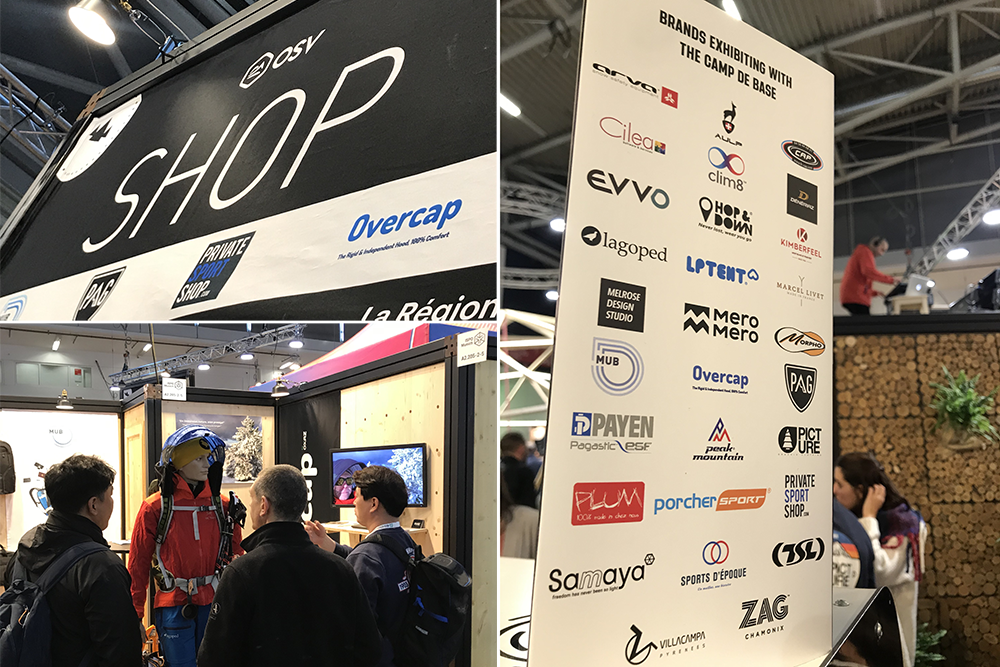 Overcap hood provides incomparable comfort
With its fine frames inserted into its canvas, your head does not touch the textile and remains ventilated and free to move.
The Overcap hood is a unique protection to protect you from any type of weather: rain, wind, snow but also hot sun.
Removable, Overcap is easily attached to the straps of any type of backpack.
During the three years of development, the feedback from the many prototype testers helped optimize its design, ergonomics and aesthetics.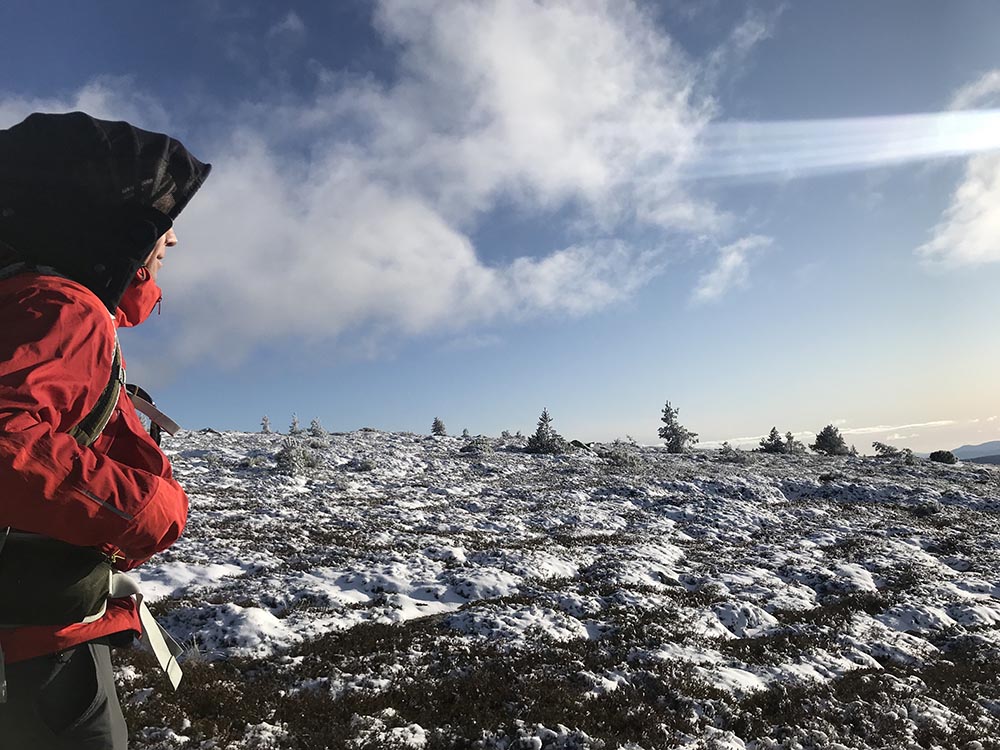 Extend your nature immersions!
Whether you are a walker or hiker on foot, on skis or on snowshoes, a photographer, passionate about ornithology or discoveries, the Overcap hood brings you incomparable comfort. It allows you to stay outside for a long time whatever the weather, in order to make the most of nature!
As soon as you need it, deploy it in a quick and simple gesture. It is quickly forgotten thanks to its lightness and it does not disturb your field of vision. In the deployed or folded position, your arm or shoulder movements are not hampered and your hands remain free: for sticks, camera, map, binoculars …
In the rain, glasses wearers particularly appreciate the retractable cap!
Your head and neck are well protected, rain or shine. Your head is ventilated thanks to the natural ventilation of the wide opening behind the neck and side nets.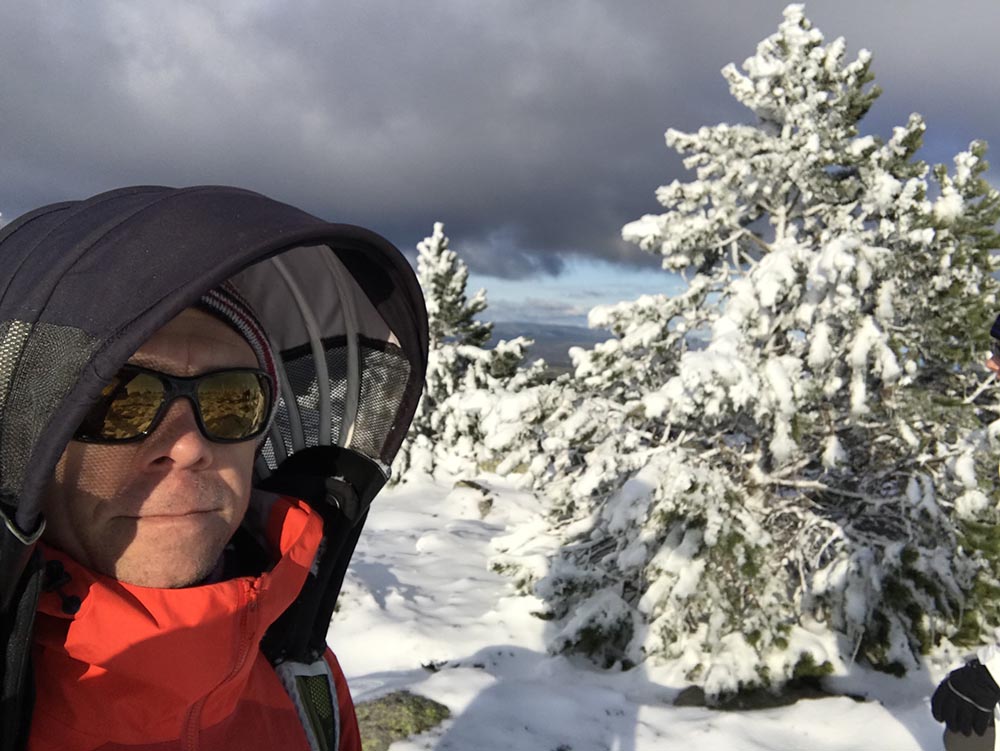 Pre-orders will begin in March 2020
Pre-orders will take place during March 2020 on the crowdfunding platform Indiegogo.
Until then, we count on your support to make the Overcap hood come to life: love and share our publications in your network!